MAKE YOUR PRESENTS UNIQUE - PERSONALISED CHRISTMAS GIFTS!
Posted By Badges Plus | 18.12.2018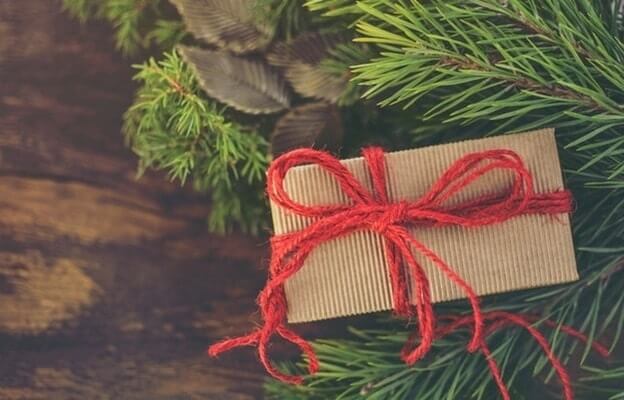 As the saying goes, "it's the thought that counts," and what says 'thoughtful' like personalised Christmas gifts!
Custom Christmas gifts turn what would usually be a generic Christmas present into something much more meaningful and sentimental for the recipient. But remember, personalised gifts are for life; not just for Christmas – people appreciate and cherish custom gifts for any annual occasion!
Regardless of age, gender or sex of your recipient, personalised presents can be customised to impress the receiver, and give something they can keep hold of for life.
Badges Plus offers a range of personalised products that we can customise into special and unique Christmas gifts for everybody to enjoy, here are some of our favourite examples of where our personalised Christmas presents are put to use:
Custom Christmas Gifts for Your Students
It's is drawing to the end of the year, your students have worked hard, they have achieved some great results, and you want to give them unique Christmas gifts without breaking the bank, there is a lot of them after all! That's where our personalised gifts come in to play.
Pin badges are loved by school children the world-over. The feel a sense of pride when they have earned their badge for their achievements or just been gifted a badge for being part of a group or community. So now, for Christmas, you can take the product to the next level and help transform an enamel pin badge into a 'well-done' personalised Christmas gift that your pupils will adore.
Christmas Presents for Employees
We all know that Christmas chocolates, festive biscuits and flutes of prosecco are inevitable in the office as Christmas approaches, so why don't you gift your employees with custom Christmas gifts that will last them longer than one mouthful and provide them with more than a chocolate hangover the following day.
Lanyards are commonplace in an office, and most other workplaces, usually for the safety of your employees. Gifting personalised lanyards as a Christmas gift is not only giving a present of practicality, but you can bring out the individual humour of your employees with the customisation that you choose. You can customise personalised lanyards with names, dates, a full message, images and more, enquire today to get your personalised Christmas presents in time for the big day.
Christmas Gift Ideas for Loyal Customers
Customers are the backbone of a business, and no healthy business can flourish without the loyalty of your consumers or shoppers. Returning customers mean the world to businesses, local independent companies, in particular, rely on returning customers, and they deserve a thank you - as much as you do for your services!
Regardless of how big or small your company is, small token gestures go a long way in keeping your customers sweet and knowing they are appreciated, a little personalised Christmas present is a great place to start. If you are a local salon, for example, and your client returns to you month-on-month throughout the year, a custom Christmas gift is the perfect way to say thank you. If you are looking for something practical that your client will be able to utilise throughout the year, something you can even sneak a bit of branding on, personalised keyrings offer all the benefits. What's more, you can include any image or message that you choose!
Engraved Gifts for Someone Special
If you are looking for gift ideas for men, there aren't many better options than personalised cufflinks. One of the most appreciated Christmas gifts for him, engraved cufflinks allow you to laser etch on significant dates, initials or a message to the special man, or men, in your life, to give them sentimental value.
Whether you are looking for Christmas present ideas for your husband, brother, dad or grandfather, all men fully appreciate the design and craftwork that goes into a pair of personalised cufflinks and also the thought that has gone into your chosen custom message. We can also custom engrave keyrings, tie pins, or if you already own a special item or piece of jewellery - we can engrave that, too!
Badges Plus' line of personalised products stretches much further than the Christmas gifts mentioned above, and they are suitable for instances as far as your imagination allows.
You can choose your unique design, message and image to feature on all of our personalised Christmas gifts, or you can work with our talented designers if you prefer; and if you order now, you can still have them here in time for Christmas to gift to your lucky recipients!
Get in touch with our skilled teams now to see how we can help bring your personalised present ideas to life. You can call us on 0121 236 1612 or fill in our contact forms, and a specialist in the field of custom Christmas gifts will be in touch!
Back To Blog
Click on an image to view full size