PERSONALISED SECTION GOING LIVE SOON!
Posted By Badges Plus | 20.07.2016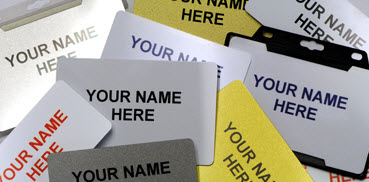 Hi Everyone,
We are thrilled to announce our personalised section is to go live very soon.
If you like to be creative and know exactly what you are looking for our personalised section is perfect for you. A great design and simple to use system for all ages, the personalised section lets you create your very own product without picking up the phone or even sending an email. We have also put together step by step tutorial videos to ensure creating your very own product is made as stress free as possible.
We are on course for the personalised section to go live around the 20th of August 2016, so keep your eyes peeled and get your creative minds ready. We look forward to seeing all of your designs and ideas. Our craftsmen and factory are ready and egar to be hands on to produce the perfect product for you, be it a badge, cufflink, ID card, Lanyard, keyring or wristband were happy to be of service and cannot wait to hear from you.
Thanks for stopping by, until next time.
Back To Blog