The Unique Wedding Favour with Charity at Heart!
Posted By Badges Plus | 02.08.2017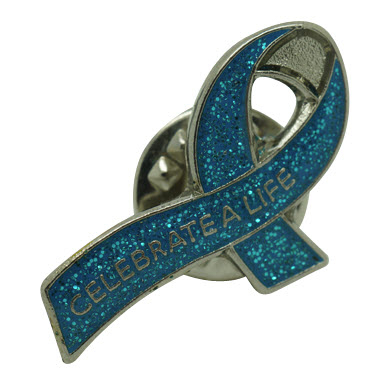 With wedding season in full swing, now is the perfect time to sort those last little details that you have been pondering.
There is a great deal to consider when organising a wedding, from the venue and food, photographer and flowers, to the guest list and evening music, but it is sometimes the small things that have the biggest impact.
Bride and grooms-to-be are often looking for little and distinctive ways to make their wedding stand out from the rest without breaking the budget, unique wedding favours are a great place to start.
Gifting your wedding guests with charity pins badges for the charity of your choice is a thoughtful and generous way to nail those memorable wedding favours. You can make your guests feel all warm inside by including a note alongside your charity badges to let them know you have made a charitable donation in their name, they have done something great without even realising!
Not only are you helping out a worthy cause through presenting your family and friends with the badges for charity, but it can also be a pensive way to pay respects to and remember relatives and loved ones that cannot be present at your big day.
Charity pins wedding favours usually hold a personal meaning to the bride and groom and can be a wonderful act of remembrance as the charity badges are usually from a charity or organisation close to their families' heart or a charity that has helped a close friend or relative of the bride or groom.
It is no secret that the cost of a wedding can run sky high before you even realise, so there is no surprise that the bride and groom would like to cut any costs that aren't really necessary.
More often than not, sugared almonds or mints are left on the table at the end of night so they bride and groom feel like they have wasted their money but at the same time, you want to thank your guests for sharing your memorable day and evening.
Whether you choose to gift cancer charity wedding favours, dementia, animal or children's charity wedding favours, charity badges are unusual wedding gifts that bring meaning to the situation and you can guarantee all of your guests will be donning the charity badges in all of your evening photos
Badges Plus is a UK-based charity badge manufacturer, offering our special rate services to a broad range of charities for over 30 years. There are no limits on the charity badges we can produce so we are sure we can cater to your needs!
Call us today on 0121 236 1612 to see how we can bring your ideas to life and create the perfect charity badge wedding favours.
Back To Blog
Click on an image to view full size