Back to School Products With Badges Plus
Posted By Badges Plus | 09.09.2021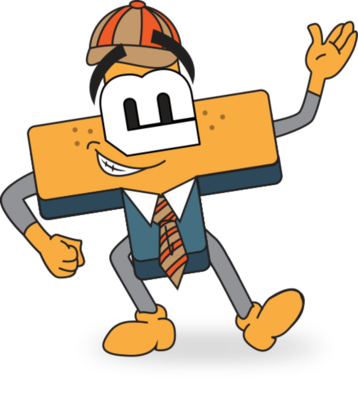 It's that time of year again, schools are back in full swing after the summer months and teachers and students are gearing up for another year of learning. At Badges Plus, we have everything you need for the new school year in our school shop.
School Badges
Whether you are looking for a way to encourage students to learn as they step back into a more normal school year or are searching for prefect badges or other system badges for the new school year, Badges Plus has everything you need. As well as our standard range of school badge supplies, we also offer a bespoke badge service so you know you'll be able to find exactly what you need from the UK's leading badge manufacturer.
A Choice of Materials
Whatever your school badge needs, we have the product to suit. We create bespoke badges in a range of materials from embroidered badges to enamel badges with a choice of fasteners. Whether you are looking for school merit badges or sew on school badges for teams or houses, we have a wide selection in both our online school shop and as part of our bespoke range. Our UK base also means that badges can be created and delivered quickly with no delays such as import charges.
Bespoke School Badges
Whilst our dedicated school shop has plenty of choice, we know that sometimes bespoke badges are the only way to go. If you are looking for customised school badges such as school logo badges or specialist school club badges that may not appear in our normal range, our in-house school badge designers are ready for the challenge. Whether you already have an idea drawn out or need some help visualising a design, our experienced team can help.
ID Badges for Schools
The new school year often comes with a change in staff members and being able to easily identify staff members such as teachers is key to keeping schools secure. Whether you are looking for ID badge lanyards carrying the school logo or looking for customised ID pin badges, we have a wide selection to choose from with customisation available on all of our products.
School Lanyards
Whether you are looking for teacher lanyards or lanyards for students, we have the perfect solution for schools, colleges and universities alike. As part of our standard lanyard range, we have student lanyards, staff lanyards, visitor lanyards and plain lanyards available in a variety of colours whilst our bespoke lanyard range is ideal for those looking to feature school or university names on the lanyards themselves.
School Medals
If you are looking for a way to motivate your students this year, rewards medals are ideal. From sports medals to academic medals, celebrating your student's achievements with a medal gives them a lasting memory of their hard work. We provide sports day medals as part of our standard range with 1st 2nd and 3rd place medals available in bronze silver and gold but we can also create custom medals in any design you can think of for your school or educational environment.
Why Buy School Supplies from Badges Plus?
At Badges Plus, we are experts in providing school badges and products and have spent a number of years working closely alongside schools to understand exactly what they need. We can provide large batches of school badges quickly and provide a solution to fit your budget. With our extensive range of school supplies, you'll have plenty of choice with everything from eco club badges to subject badges and everything in between. Our price-match promise and in-house design team mean you'll have everything you need for the very best price.
To find out more about our school badges and supplies, take a look at our school shop now or contact our team to find out more about how we can help your school set up for the new school year
Back To Blog