Pin Badges for Fun - Our Quirkiest Badges
Posted By Badges Plus | 09.10.2020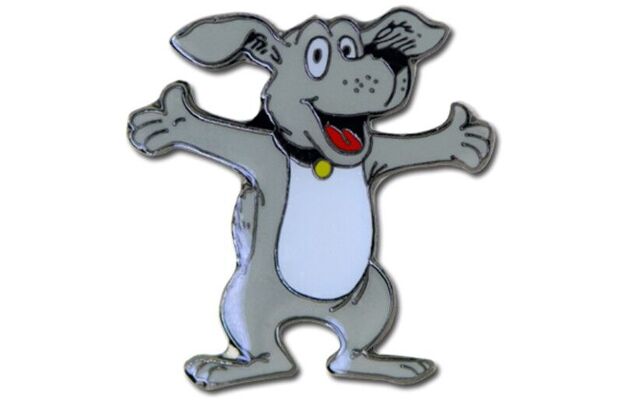 Whether you are looking for a pink dragon badge or a giraffe badge, our fun pin badges are perfect for fundraisers, school treats or even decorating your bag. Filled with enamel for strength and covered in a quality layer of epoxy for colour vibrance and longevity, these fun pin badges are great for clubs, schools, and individuals alike to add a bit of excitement to your badges with fun designs. Take a look at some of our favourite pin badges for fun from our novelty badge range.
Car-Mad or a Motorbike Maverick?
If you know someone who is car-mad, or maybe you love cars yourself and are looking for a quirky pin badge, our car badges are ideal for adding a touch of personality and fun. Our car badges are also perfect for car-themed parties or events as well as for raising money for charity or acting as a reward in a school badge reward scheme. Motorbikes more your thing? Our fun bike badges are great for those who love all-things-motorcycles and add a pop of colour to wherever you proudly wear them.
Daring Dragon or Pretty in Pink?
Whether you are looking for a fairytale green dragon badge for fun or want to switch it up with a pink dragon badge, our just-for-fun dragon pin badges are fantastic for those looking for a quirky badge to display or give as a reward. These dragon pin badges are fantastic for motivating youngsters or simply as decoration.
Big Cat Badges
Whether you are looking for a slinky black panther badge or want to go for spots with a leopard pin badge, our big cat badges are perfect for cat lovers and those looking for a quirky pin badge to display. Feeling more like the king (or queen) of the jungle? Our Lion badges are sure to create a roar-some effect and are ideal for kids and adults of all ages. These badges are brilliant for animal-themed events or parties and great for those who love cats of all shapes and sizes.
Like Cats and Dogs
Looking for a feline friend or a proper pooch on your pin badges? Our cat pin badges and dog badges are great fun for adding a bit of a difference to your lapel, bag or anywhere else you display your fun pin badge. Choosing from our smiling cat badge or a dog pin badge that is jumping for joy, our cat and dog badges are lots of fun and ideal for adding a smile to your day.
Mystical Creatures
If mystical creatures are more your thing or you are looking for something a bit different for your organisation or school badges, our Pegasus badges are the one to go for. Filled with enamel and coated in a layer of epoxy for long-lasting quality, our magical Pegasus badges are the perfect pin badge for any occasion.
Looking for more fun pin badges to add to your collection? Why not take a look at our full fun pin badge collection for novelty badges of all shapes, colours and sizes to fit your imagination. Take a look at the collection here.
Alternatively, if you are looking for something more one-of-a-kind, why not get in touch with the team here at Badges Plus to see what we can do for you? Call 0121 236 1612 or get in touch online now.
Back To Blog