Vitreous Enamel Badges
How To Get Your Badges Manufactured By Badges Plus
Send us your idea or logo
Receive a winning quote from us
See your idea come to life with our FREE design service
Get your badges manufactured now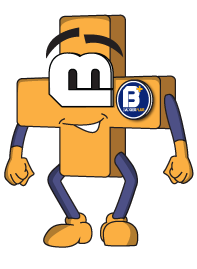 BESPOKE VITREOUS ENAMEL BADGES
Vitreous enamel is our highest quality finish as it is made from glass rather than resin.

This type of badge is stamped in copper and has a very similar finish to new enamel. However, these badges are filled with a fine glass powder, rather than enamel, and are then fired at extremely high temperatures. Once set, the badges are then hand polished to a very high standard and plated in your choice of finish. The care that we take during the manufacturing process results in our vitreous enamel badges being one of our most durable products.
Sometimes referred to as porcelain enamel, our vitreous enamel badges can be used in countless different ways to enhance your personal style and make a statement. The vitreous coating makes these badges hardwearing and suitable for instantly elevating outerwear and accessories. Whether you're looking for a lapel badge, a bag badge or something to add to your collection, our customisation services will help you to create the perfect vitreous enamel badge. Perfect for sports clubs, charity organisations and corporate events, we can customise these badges with logos and personal designs making them the ideal promotional product or memorable gift.
This type of premium quality badge is the ideal choice if you are looking for corporate badges, award badges or simply for that 'extra special' badge.
Let our creative team of designers bring your ideas to life! We can also help to create a design from scratch that best suits your vision if necessary.
ENQUIRE ABOUT OUR BESPOKE VITREOUS ENAMEL BADGES ONLINE