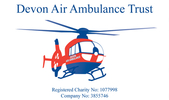 'Badges Plus' service is second to none, providing a quality service and products, at a reasonable price. Essential for any charity. We are pleased to have been working in partnership with them for the past 6+ years.
Devon Air Ambulance Trust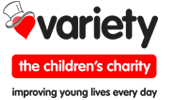 We are very satisfied with the quality of the products & service supplied by Badges Plus. Timely despatch of orders (some of which Badges Plus were notified of at short notice!), prompt feedback and clear communication are the key factors we believe contributed in making our relationship with Badges Plus a successful one. We are also pleased with the response time we receive on all of our ad hoc requests and would warmly recommend your organisation to anyone!
Variety The Childrens Charity
Our first involvement with Badges Plus was at the very beginning of the National Miners Strike (1984). After doing much research into the industry to determine which company would be both sympathetic to the movement, and cost effective, Badges Plus ticked all boxes. It has been my pride to have been associated with Badges Plus for at least 25 years, enjoying a good working relationship with both management and members, past and present, and am confident that this will continue.
Unite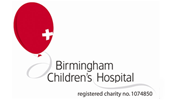 Badges Plus has always provided a professional and efficient service, understanding our needs and responding quickly. The badges have been of a high quality, whilst remaining affordable – I would definitely return to them for any future orders.
Birmingham Childrens Hospital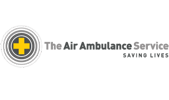 We've used Badges Plus as a supplier of our best-selling merchandise since the inception of our charity in 2003. Their design service is exceptional and they can reproduce incredible detail. We've always been very pleased with their competitive pricing and delivery service.
Warwickshire & Northamptonshire Air Ambulance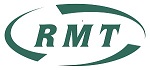 RMT has been using Badges Plus for many decades and we have always been impressed by the service and quality provided. We have a strong ethical requirement and will never use sweatshop exploited labour which is another good reason to use Badges Plus.
RMT

We have had first class service with orders being processed quickly for last minute events. We knew that our volunteer service medals are would be worn with pride by people all over Wales so we had to make sure we had a quality product, Badges Plus came through with a great finished product and with a good price.
Wales Air Ambulance

Badges Plus offer us a quick turn around on printing our staff name badges, and are always friendly and helpful when sourcing new products.
ROSPA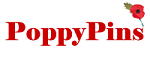 I had used Badges Plus a number of years ago and had not thought of them till I got a random e-mail asking if I needed anything making. It couldn't have come at a better time for me!I sent one sample badge to be made as a tester and I have not looked back since! They are producing over 300 different badges for me now. The quality is second to none. In fact, it has boosted my sales by at least 50% on the quality of them alone! Nothing is too much trouble and is professionally dealt with from initial enquiry to the finished product.
Poppy Pins