5 of the Best Promotional Products for Small Businesses
Posted By Badges Plus | 28.04.2023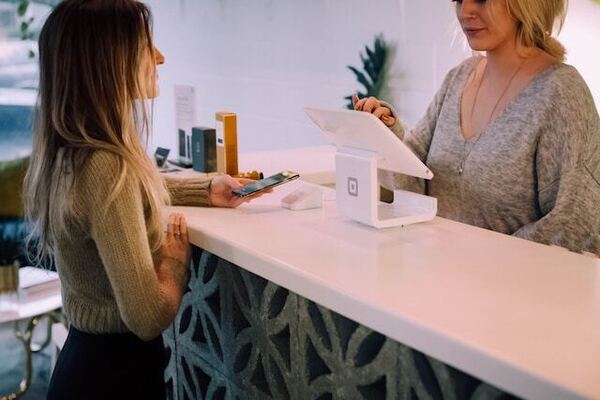 For many small businesses, getting your brand recognised can be challenging, especially with a limited marketing budget. When it comes to brand marketing, low-cost promotional items could be the solution you're looking for. Badges Plus manufacture and sell a range of customisable products that can be turned into quality marketing products for small business.
Are Promotional Products Worth It?
Promotional products are great marketing tools for any small business or startup looking to increase brand awareness and loyalty. Not only can they boost word-of-mouth marketing but they can make an exciting alternative to traditional business cards. According to statistics from PPAI, 80% of consumers have an immediate reaction when they receive promo from companies they've never heard of, so having small business marketing items is a unique way to make a memorable first impression with new customers.
Customers love freebies, especially useful or wearable promo gifts like badges and keyrings. When created with your logo, these branded products turn into mini advertisements and conversation starters which is great for exposure.
Some of the advantages of promotional products include:
Encourages customer loyalty

Helps brands to stand out in a crowd

Increases brand recognition

They are a form of low-cost marketing
What Types of Promotional Products Should I Choose?
When it comes to types of promotional products, there is a wide variety to choose from, however, not every product will be ideal to promote your business. When deciding on a custom promotional product there are a few things to keep in mind to make sure you get the most out of your branded items.
Make the product useful - Promotional goods that serve a purpose while advertising your brand are the best type of promo gift. The more a consumer can use the branded product, the greater the chances are for your brand to be seen and remembered. Knowing your audience is the key to creating a product that suits them best.
Choose a high-quality promotional product - Even though the product is being created for a promotional giveaway, quality is still important. A high-quality advertising products for small business can help improve the perceived reputation of a startup or small company. Consumers will connect the quality of the product with the quality of your service. So if you choose a cheap, poorly made product, this can cause potential customers to think your product is also of poor quality.
Our Favourite Promotional Products
Badges Plus supplies a range of accessories that can be customised with your logo and brand colours to create useful advertising products. We can create and add your design to any of our promotional products, all from our factory in Birmingham.
Here are 5 things that we think will make the perfect business promotional products for any company:
Promotional Badges
For small businesses, a promotional badge is a great way to get some free advertising. Made using your eye-catching logo, your promo badges can become a recognisable symbol of your business, which ideal for improving branding. At Badges Plus, we are known for designing and manufacturing high-quality pin badges in a variety of materials and finishes including enamel, metal and glitter badges. Promotional button badges are a great wearable branded item and are a popular choice with many small businesses. We also create embroidered badges that can be sewn onto garments and bags, allowing consumers to promote your business wherever they go. Find out more about our promotional badges.
Promotional Keyrings
Branding is crucial for small businesses who have local competition, so it helps to be a bit different and stand out from the crowd. Promotional giveaways like custom keyrings help consumers to remember your business. With a promotional keyring, potential clients will be reminded of you every time they reach for their keys. Choose a stylish leather-bound keyring or a colourful keychain in the shape of your logo or company insignia. The designers at Badges Plus can take a design of your choice and turn it into a custom keyring to help promote any kind of company, from start-up businesses to well-established companies. Take a look at our bespoke keyring service.
Promotional Lanyards
Our promotional lanyards are not only a nice giveaway for potential customers, but they are also a great way for staff to promote a small business whilst on the job. Our custom lanyards can be personalised with your company logo or motto and come in a wide variety of colours to match your brand. When handed out as free promotional gifts, lanyards can provide a lot of free advertising for small businesses since they are long lasting have a variety of uses - from holding Start designing your promotional lanyard here.
Promotional Wristbands
For small businesses, custom wristbands are a firm favourite for promotional giveaways. If you've got a small marketing budget and you're looking for low-cost promotional items, bespoke wristbands are an inexpensive solution. They can be quickly designed with your company's name and brand colours and come in both adult and children's sizes. Small business can use promotional wristbands to introduce a new product or service since they can often spark conversations when they look interesting enough. They can also be used as giveaways at promotional events so attendees can be reminded of your small business long after the event is over. Discover our promotional wristbands here.
Promotional Coins
Customised coins can be used to commemorate the launch of your business or to celebrate a company anniversary. Promotional coins like branded trolley coins make great advertising products since they are small, portable and used frequently. Created using traditional die stamping or casting methods, our promotional coins make unique keepsakes that will last. Get a quote for your custom coins here.
Promotional Packaging
To compliment your promotional items, Badges Plus create and supply promotional packaging. We can create backing cards, countertop displays or promotional boxes that will give your promotional products the professional touch. The packaging can be personalised with your logo and brand colours and is a great way to make your business promotional items stand out. Check our options for promotional packaging here.
Design Your Marketing Products With Badges Plus
At Badges Plus, the skilled team can help you with the design of your products as well as manufacturing the item for you. We offer free design artwork to help you create the best promotional items for small businesses that will suit your brand perfectly.
If you would like to know more about our range of promotional products or you'd like to discuss designing your first piece of branded merchandise, contact us online or call us on 0121 236 1612.
Back To Blog