Back to School Supplies List for Teachers
Posted By Badges Plus | 16.09.2019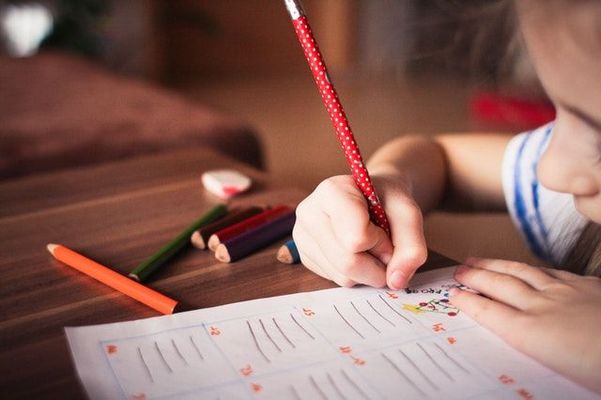 Summer is over, and while for most people, work will commence as usual, for teachers, it means a fresh start and a new (academic) year.
Being prepared for the first term is an excellent way to set the tone for the year ahead, but with so many considerations, remembering everything can sometimes be challenging.
Now during your shopping trips, it's time to swap suncream for stationary, bikinis for books and cocktails for clipboards.
We have compiled a list of essential school supplies that every school teacher needs to make it to the end of term untethered.
Our list of back to school supplies is generalised, and it is interchangeable between subjects and school years. There might be additional items that you need, or you might feel some of these supplies are unnecessary.
School Stationary Supplies
Students generally supply their own stationary, especially in older groups of children or Secondary schools. However, it is always a good idea to have some extra supplies on hand and readily available in the classroom.
Some students might not be able to afford the optional supplies such as colouring pencils, marker pens, highlighters etc. Some students might forget their entire pencil case, or their pens might run out before they can replace them; both are a daily occurrence.
Blue, black or red biro pens
Handwriting pens
Pencils, coloured pencils, mechanical pencils
Erasers
Pencil sharpeners
Highlighters or coloured felt tip pens
Whiteboard markers
Notepads
Lined and unlined paper
Scissors
Glue sticks
Organisational Supplies
High levels of organisation is a crucial component of a successful teacher. Whether it's monitoring a child's progress, staying on top of marking or keeping your classroom in check, being organised avoids chaotic panics and last-minute rushing.
Here are some teacher supplies that will enable you to stay as organised as possible during the upcoming academic year:
Binders with pockets
Plastic wallets
Desk organisers
Tidy trays and crates
Paper clips
Labels
Stapler
Calendar or diary
Post-it notes
Cue cards
Gradebooks
Clipboards
Notebook filler paper
Educational Supplies
Educational supplies are undoubtedly the most important back to school supplies of all. Luckily, the school supply the bulk of educational information and resources, such as textbooks, learning materials etc. However, there are a few educational supplies that might be overlooked by the school that you can either request or invest in for your classroom and pupils.
Pacing guide
Homework planners
Calculators
Grade Calculator
Mini digital whiteboards
Flip charts and markers
Classroom Display Supplies
Classroom displays are an important part of the learning environment. Firstly, a wall display adds colour and interest to a classroom, which instantly makes the room a more engaging and inviting atmosphere for your students. Secondly, small chunks of information that are repeatedly observed often engrain into the memories of students. Displaying bitesize facts and subject information on colourful display boards is educational and informative, as well as aesthetically engaging.
You can decorate your wall displays in any way you please, but some of the most common supplies used to create classroom wall displays are:
Backing fabrics
Mounting
Borders
Display shapes
Bunting
Learning charts
Punched letters
Command strips
As we touched on earlier, your school might provide all of the necessary school supplies for you. However, you can use this as a guide to ensure you are fully organised and prepared for the academic year ahead. Or, if you are given a budget and the freedom to shop for your own back to school supplies but you don't know where to start, this list should help you nail the shopping in no time.
If you are seeking personalised school badges, you needn't look further than Badges Plus. If you need school badges for attendance, achievers, prefect badges or staff ID lanyards, we design and manufacture high-quality school badges with a quick turnaround.
For more information about our personalised school badges or to place an order, you can use our online form or contact us on 0121 720 8873 and we will be happy to help!
Back To Blog