Badge Making with Badges Plus - How Badges Are Made
Posted By Badges Plus | 24.12.2020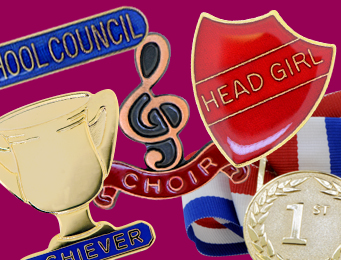 Badges Plus are known for creating spectacular, one-of-a-kind badges bespoke to order and are the UK's largest custom badge manufacturers. As a badge making company we produce fantastic results for our customers each and every time, but have you ever wondered how our badges are made? Over the years we've learned that our tried-and-tested traditional methods create the highest-quality products. We're going to take you through a step-by-step guide to how badges are made inside our Midlands-based factory with our 9-step method to badge making.
Step 1: Tooling Production for Badge Making
The first step in our badge making journey is tooling production. This is the process of creating the tools or dies needed to manufacture your badge based on your designs or our range of already-created badge designs. As part of our bespoke service, we offer the ability to make badges online by creating a bespoke badge design to fit your dream badge.
Step 2: Pressing
During the pressing stage, your design is 'pressed' into the badge form, imprinting the design in the metal as part of the first stages of the badge making process. This is also called 'stamping'. Doing this creates a clear, crisp design in the metal ready to be treated with a high-quality finish that fits the badge design perfectly.
Take a look at a video on how we do this here.
Step 3: Clipping
Once your design has been created and pressed into your metal of choice, the next step of the badge making journey is clipping. Our badge making service clips the badge metal to get rid of any excess metal around the design to give a clean finish to the shape that your badge making requires.
Take a look at the process here.
Step 4: Soldering
As a top badge making company, we offer a choice of backs in our pin badge maker service. The soldering stage allows us to add the pin back to your chosen badge in a secure manner for years of happy use to come.
Step 5: Polishing the Badge
Once created, each of our badges goes through a polishing stage to ensure it looks its best. This polishing stage in the badge making process is either done by a 3 stage barrel or by hand, depending on the badge need. Take a look at how we do this here.
Step 6: Plating your Badges
Whether you are creating enamelled name tags or custom pin badges, our badges go through a rigorous plating process to make sure they meet our high standards as a badge making company. We clean, wire and plate each of our badges for a superior finish that looks good and performs well. Take a look at our plating process here.
Step 7: Enamelling
One of the most important steps in how badges are made as a badge making company is the enamelling stage. We work to your exact design to bring your badge to life with rich colours. Whatever your design and colour preferences, our expert team will bring your badge to life with excellent attention to detail. Take a look here.
Step 8: The Badge Inspection Stage
As a top badge making company with years of experience, we like to ensure that every single product we produce and sell meets our extremely high standards. That's why we check and approve each and every item that leaves our Midlands factory to make sure it is correct.
Step 9: Packing and Despatching our Badges
Our final stage in the badge making process is to professional pack our badges to ensure a smooth journey as we despatch them to our many happy customers.
From custom name badges to badges just for fun, we have a wide range of badges available to order online or over the phone. Take a look at our full collection here for more. Or, get in touch online or by calling 0121 236 1612 to talk to our team and see what we can do for you.
Back To Blog