Badges for Business with Badges Plus
Posted By Badges Plus | 06.10.2020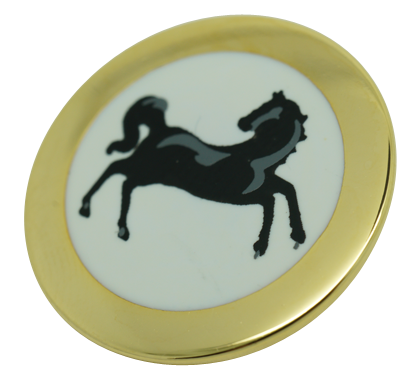 Here at Badges Plus, we have spent years perfecting the art of badge-making for every purpose. That's how we have become one of the UK's best badge making companies and perfectly placed to create badges for all of your business needs. If you are looking for corporate badges for your business, why not take a look at our range of services, from design to a range of finishes to give your business the professional look it needs.
Why Choose Badges Plus for Your Business Badges?
Badges Plus has been working closely alongside the business sector for a number of years so we've become highly familiar with the everyday challenges faced by the industry and the unique needs that arise when it comes to creating badges for your business. We offer a range of business badge services for business of every size and guarantee that your business badges will be as-requested and on time, every time.
For those times when plans change and you need your corporate badges quickly, we also offer a quick turnaround to make sure your business keeps moving and getting on with what it does best. With our bespoke badge design and creation services, we're confident that we can create unique business badge designs that will work for your company for years to come. And, with our range of finishes, we're sure that our business badges will work for whatever environment you need them to, be that shop floor or high-level business conferences.
What Business Badge Services Do You Provide?
Here at Badges Plus, we offer a number of services to create your one-of-a-kind company name badges and corporate pin badges. These include providing a dedicated account manager for the duration of our service, a free design service for all corporate badges and high-quality laser engraving facilities to perfect your design. We also offer in-house chroming and gold plating facilities for a sophisticated finish, in-house enamelling in our Birmingham-based factory and an efficient packing and distribution service to get your business badges where they need to be, when they need to be there.
Our bulk order discounts and price-match promise also guarantees that we won't be beaten on any like-for-like price by any UK supplier. It's all part of why businesses return to the team here at Badges Plus time after time for their corporate badge needs.
What Business Badge Options Can I Choose From?
Whether you are looking for a cover-all badge to identify all of your staff at a glance or you are looking for a bespoke chrome creation to make sure your business stands out in the corporate world, Badges Plus has an option to suit you. We've been making corporate badges for businesses for over 30 years so know there is no one-size-fits-all approach when it comes to finding the right badge for your company. That's why we offer a number of different options when it comes to badge style, colour and finish.
We can create company badges in any shape, size or texture you require and can also create unique company name badges to incorporate your logo. Some of our previous customers have ranged from the Devon Air Ambulance Trust to ROSPA and more, each requiring a distinct company badge that represents what they stand for so we are confident we will be able to find the perfect badge form for your business.
If you are looking to get started creating your business badges, take a look at our corporate badge section to find out more about what we offer. Alternatively, get in touch with the team to find out more and discuss the options for your new business badges.
Back To Blog