Celebrate Earth Day with Badges Plus
Posted By Badges Plus | 12.04.2021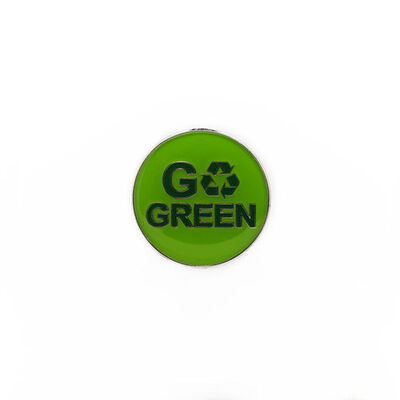 Earth day is celebrated internationally each year to celebrate the natural wonders of the world and raise discussions on how we can work harder to protect our planet. As the world resets after the pandemic, there has never been a better time to get involved in all that Earth Day celebrates. If you are looking for a way to show your support, take a look at our favourite ways to promote Earth Day with Badges Plus.
What is Earth Day?
Earth day is an annual event celebrated each year on the 22nd of April. Earth day aims to slow the trend of climate change and restore the earth through a range of initiatives. It offers three days of climate action events such as the global youth summit and workshops on how people across the world can help protect their planet.
How Can I Show Support for Earth Day?
Anyone can support the efforts of Earth Day in their own way. Whether you are organising a litter picking session or taking part in an online forum for climate change. If you are looking for a way to get your school talking about climate change, Earth Day is the ideal time to organise events and discussions on how the generation of the future can help protect the world they live in.
Create an Eco Council or Eco Committee in Your School
Earth Day is all about promoting real action on climate change that lasts long after the day itself has ended. A fantastic way to do this is by creating an eco council or eco committee in your school to raise awareness of environmental awareness and oversee environmental initiatives the school could be involved in such as litter picking, energy monitoring and more.
This is a great way to get students excited about the environment in an organised way, our eco council badges and eco committee badges are also ideal for instilling a sense of pride in eco-efforts.
Start a Recycling Initiative
If recycling is a key issue you want to raise awareness for, why not spread the awareness with a recycling badge that gets people talking. Whether you are aiming to boost recycling in schools or leading an area-wide recycling programme, these eco badges are ideal. It could be as simple as raising awareness for recycling processes or campaigning for recycling bins or even running a litter picking session in your local area. However you choose to take action this Earth Day, make your actions count.
Eco-Warrior Badges to Promote Green Thinking
Show your support for Earth Day 2021 with a badge to make your stance clear. Our eco badges offer the perfect way to show your support for Earth Day and start the conversation on conserving our planet. Take a look at our eco-warrior badges here or are other eco badges here to find your new eco pin badge.
Looking for more badges to show your support this Earth Day? Take a look at our eco badges and go green initiative badges here. Looking for something more personal? Take a look at creating a custom badge now.
Back To Blog