Creating the Perfect Bespoke Button Badge
Posted By Badges Plus | 11.05.2021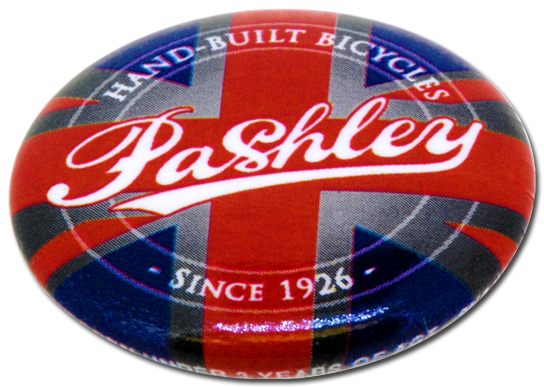 Badges Plus are renowned for providing the very best bespoke button badge making service within the UK. Our professional craftsmen produce specialised designs each and every day with dedicated services to ensure your badge is exactly how you imagined it. Whether you are looking to promote your business through button badges or just creating custom pin badges for fun, we have a range of styles and custom badge options available.
How Do We Create the Perfect Bespoke Button Badges?
Our personalised pin badges are the perfect way to express your ideas with a custom made badge. Whatever your ideas, we can help to bring them to life with our team of badge making professionals. Simply send us your design or logo and our team will create a brilliant quote to get you started on your badge making journey. We'll guide you through every step of the quick and easy process to create your cost-effective, expertly created button badges.
A Free Button Badge Design Service
Whether you already have an exact idea of what you would like your badges to look like or simply have a few ideas you would like to work with our button badge design specialists on, our free badge button design service is here to help. We work with a number of businesses and organisations to create high-quality custom pin badges each and every time with a wide range of designs and finishes. Whether you are looking for a custom sports badge, a charity emblem button badge or a logo button badge to represent your company at events, we have the design your own button badges services to help.
A Range of Button Badge Types
We know that not every bespoke button badge will be the same, that's why we offer a wide range of finishes and materials to make your button badge truly unique to you. All of our bespoke button badges are fitted with a metal safety pin as standard. However, we know that this isn't always suitable for everyone so we also offer a plastic clip with our bespoke pin badges to ensure they are safe for users of all ages. For even more choice, we also supply button badges with fridge magnets as the reverse, a keyring or even a mirror. Whatever your idea for your button badge, we can help make it a reality with cost-effective, quick production without compromising on quality.
Bespoke Button Badges With a Difference
Ready to start designing your own button badges? Take a look at our bespoke button badge page to get started creating your very own custom button badges or get in touch with our professional team to find out more about how we can help create your ideal pin badges now.
Back To Blog