Custom Medals from Badges Plus
Posted By Badges Plus | 25.08.2021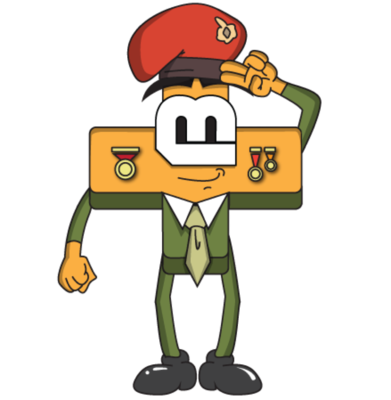 Medals are a great way to reward hard work and finish off a brilliant event. If you are looking for bespoke medals, whether you are looking for school medals, bespoke sports medals or any other type of personalised medals, Badges Plus is here to help. We provide a wide range of bespoke medal types with endless options to customise your medal to fit your exact needs.
Why Use Custom Medals?
Whether you are hosting a sports event, rewarding achievements as part of a society or organisation or looking for a way to encourage learning in your school, medals are a fantastic, lasting way to instill a sense of pride in the recipient. Custom medals for competitions and more go one step beyond and allow you to customise the reward to the particular event or achievement with a quality finish for a low cost.
What Type of Bespoke Medals Do You Provide?
At Badges Plus, we do our best to be able to provide the perfect medal type to every one of our customers to perfectly fit their purpose. Whether you are a charity, school, club, business or other type of organisation, we have the medal to suit and have produced medals for a wide range of purposes from custom sports medals to band participation medals and much more.
Our dedicated and experienced team will take the time to understand exactly what you are looking for and can work with any design ideas you may have to create the perfect bespoke medal for you. We use a range of die casting and stamping methods to create unique medal designs in a range of different materials, depending on the type of medal you are looking for.
Custom Medals for Businesses, Schools, Charities and More
Whatever you are looking for when it comes to your custom medals, Badges Plus has an expertly-made solution to suit you. We can create bespoke medals using your logo or branding with custom messages and a created-for-you design from our in-house medal design team. Our sports medals are ideal for any setting with endless customisation options whilst competition medals are a perfect way to reward outstanding performances.
Choose custom made medals for your school rewards system, competition, charity event, club activity and more as a lasting way to reward the efforts of the recipients and a memento of their time they can treasure forever.
Badges Plus are the perfect call for all your medal making needs and can design and make your custom medals in the UK using only the highest quality materials and equipment.
To find out more about our bespoke medal service, take a look at the custom medals page or contact our team online or by calling 0121 236 1612 to find out more
Back To Blog