Custom Sports Club Badges for Every Team
Posted By Badges Plus | 30.05.2023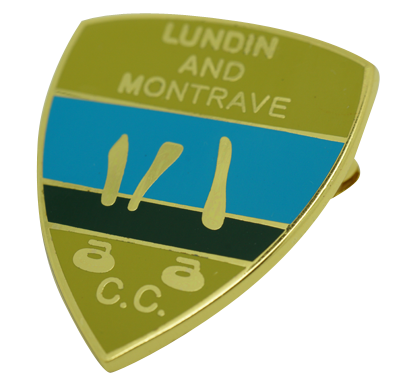 Sports clubs are a great way to build community and encourage teamwork both in schools and in the wider adult world. Sports badges work perfectly as a way to help represent your team locally and nationally as well as raise awareness and act as a reward for commitment to the club.
Custom Sports Badges
Whatever sport your club practices, a custom club badge is the perfect way for players to represent your team. Custom sports badges can be created with your team's colours and emblem and are a great way to mark out members. Wearable both at club meet-ups and out-and-about, custom sports club badges can help to promote your sports club and foster team spirit. Badges with your sports club logo are a great tool for fundraising, awards and more. As club badge specialists, we create club badges for every type of sport from golf to badminton, swimming to cross-country, football and more.
How Do Custom Club Badges Work?
At Badges Plus, we can help with every stage of the badge design and creation process. Our in-house design team can help to create your one-of-a-kind sports club badge design from scratch or work with an existing logo to fit the proportions of a badge.
When you make an enquiry with Badges Plus, you'll be assigned a dedicated account manager who will talk through your badge design ideas and needs to make sure we create the right badge product with you. We offer a range of different custom badge types from sports pin badges to plastic badges as well as custom sports patches which can be ideal for sports such as swimming or where the badge needs to be sewn onto a garment. We offer a discount on bulk orders for our sports club badges making them a cost-effective option for clubs. We also have a price match promise which means you won't find out custom badges cheaper anywhere else.
With our in-house design and manufacturing service, we can also provide a range of other custom sports merchandise for your sports club such as lanyards, ID cards, cufflinks, medals custom sports wristbands and more. We produce all of our custom products in the UK to ensure we have complete control over the quality and manufacture of your designs. This also means that our custom products such as custom sports patches have a quick turnaround without having to wait for lengthy shipping delays from overseas.
Contact the Specialists in Custom Sports Badges
Badges Plus offer a wide range of options for every type of sports club and can help to bring your custom sports club badge design to life. To find out more about our custom sports club badges, take a look at our dedicated service page. Alternatively, contact our team now to find out more about how we can create the perfect bespoke sports club badge for you.
Back To Blog