Design Techniques and Finishes for our Bespoke Badges
Posted By Badges Plus | 16.10.2018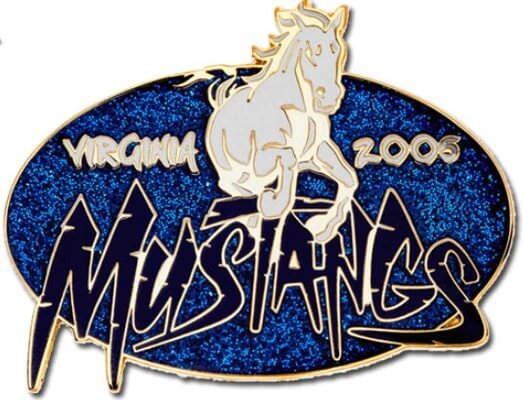 The beautiful thing about bespoke badges is their effortless ability to transform into a product that is suitable for just about any occasion, event or purpose.

The versatility of personalised pin badges renders them the perfect accessory to gift in a plethora of circumstances. Whether you aim to use bespoke badges as a thank you for a charity donation, as a powerful marketing or branding tool, a token of remembrance or even gifted as a wedding favour, badge designs, printing techniques and finishes can be modified to reflect your intentions.

Our seasoned badge manufacturers over at Badges' HQ can print any design, image or text onto your personalised pins, but first, you much choose your ideal finish!

We have a number of different crafting, etchings and cutting techniques that each produces a totally unique finish for your bespoke badges and we're going to talk you through a few of our most popular personalised badge techniques today!

Bespoke Button Badges
Button badges are one of the most frequently ordered bespoke badges due to the nature of their production and the cost-effectiveness of the badge.

Our basic button badges are a great blank space for printing company logos or a specific message that you want to convey and they are all produced with a high-quality metal safety pin, but we can alter this to a plastic clip, should the bespoke badges be aimed at young children.

The low manufacturing costs, swift turnaround and the ability to print just about anything onto a button badge makes them perfect for use as a free marketing tool, to award in schools, for use within a local sports team or any other instances when cost efficiency might be of the highest importance.

Bespoke Embroidered Badges
Our embroidered badges are created with modern machinery that allows us to achieve intricately detailed and highly accurate designs, logos or text messages on bespoke embroidered badges. The modern methods produce a superior raised texture on all stitched designs and you have a choice between a threaded or heat-cut border for your bespoke embroidered patch.

Our options for full customisation don't end there with our personalised embroidered badges. The back of your badge can be plain or featuring an iron-on, Velcro, adhesive or hard PVC back. The background of your embroidered badge is also open to personal preference, with twill, felt, velvet and faux fur options available, so you receive a completely tailored badge for an economical price.

The ways in which you can use bespoke embroidered badges are limitless, but we frequently receive orders for sports emblems, girl guides and scouts badges, or as iron-on design patches for clothing.

Bespoke Glitter Badges
Our personalised glitter badges are one of Badges Plus' most eye-catching collections of bespoke badges. Glitter can be added to the personalised badge to accent smaller sections, or if you would prefer all-over glitter, we can add the glitter to the epoxy resin that will cover the entire face of your bespoke badges, creating a sparkly overall finish!

Glitter badges can be manufactured onto steel, iron or brass with soft enamel base and due to the use of these high-quality materials and attractive glitter finish, our glitter badges are often used by charities, international organisations or for high achievers in schools or sports teams.

Bespoke PVC Badges
PVC badges are soft, moulded badges made from PVC… as the name suggests. Our bespoke PVC badges can be multi-layered, resulting in vibrant and distinctly clear designs or text and we can also exact colour-match using the Pantone Colour Matching System – perfect for complex logos or vivid images!

Our design team is made up of the cream of the crop of the badge industry, all who work in-house at Badges' HQ and have mastered exactly how to make fun, colourful yet professional PVC badges.

The fun element of PVC badges means we regularly receive orders from children's charities, schools and other educational organisations, but the ability to achieve and intricate design makes them perfect for just about any institution or organisation.

Bespoke Enamel Badges
Bespoke enamel badges can be produced as hard enamel badges, or soft enamel badges, both with different benefits.

Hard enamel badges are finessed and polished by our skilled craftsmen and they are commonly stamped in copper or aluminium, so they are a very durable badge. Bespoke hard enamel is one of our most expensive options, but also one of the most superior finishes. Therefore they are mainly used in special circumstances such as at a business awards ceremony, as a competition prize or as a personalised wedding favour.

On the opposite end of the spectrum, soft enamel badges are one of our cheaper options but they are still designed and finished to an excellent standard so they are ideal when money-saving is a priority, charity fundraisers for example.

Both bespoke enamel badges take colour excellently and it is possible to create personalised enamel badges with complicated designs, images and text.

Bespoke 3D Badges
We have saved the most complex until last; the bespoke 3D badge. Although 3D badges are the most intricate to manufacture, the finish of 3D badges is without a doubt the most striking and they certainly have the power to make an impact in all circumstances.

Our master crafters complete all of the work in our Birmingham premise, using a myriad of complex tools and tooling methods to engineer personalised 3D badges to the highest quality and still capturing all of the finer details of the 3D badge design.

Bespoke 3D badges can be cast in stamped copper, pewter or zinc, depending on your budget and colour can be added to really capture the essence of your brand or design. 3D badges really are a talking point and are often used by global corporations or as high-end marketing and branding accessories.

This is not the limit on our capabilities. We are a UK's leading badge manufacture with the capacity to create personalised badges in the UK on all ends of the spectrum. Whether your main priority is to save as much money as possible or to have the most complex, detailed, colour and texture badge design, we cater to all requirements.

All of the work takes place in-house in our Birmingham office, so whether you have chosen a button badge, vitreous enamel, two-tone or woven badges, our account managers, designers and bespoke badge makers all work together to produce the best product!

To order your bespoke badges today, complete the contact form and we will be in touch. Or to find out the best product for you, give us a call and we will be happy to help!
Back To Blog
Click on an image to view full size