Design your Own Pin Badges With Our Bespoke Badge Service
Posted By Badges Plus | 16.10.2020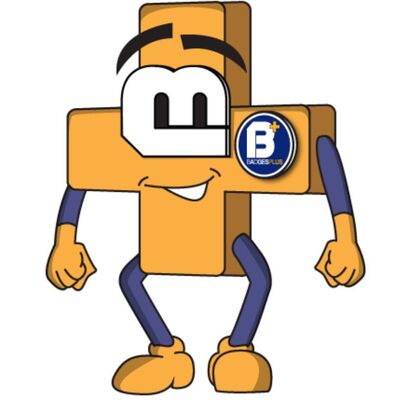 Whether you are looking for a bespoke pin badge, custom woven badge or metal badges made o order, our bespoke badge design service is here to make sure you get exactly that type of bespoke badges you are looking for. As the UK's largest custom badge manufacturer, we have a range of services and are confident we can create your perfect badges.
How Does Our Bespoke Badge Service Work?
Our bespoke badge design service has three main steps to creating your ideal bespoke badges. Firstly, we will ask you to create your own winning design or share your ideas with us including any stylistic elements you require and colours you would like to use. If you would like to see a custom logo on your bespoke badge, send this to us at this stage. Whether you are looking for custom woven badges, personalised pin badges or custom enamel badges, let us know and we will get back to you with a winning quote for how much it will cost to create your bespoke badges. Our professional design team will then get to work, bringing your idea to life with our free badge design service ready for you to give the sign-off on your one-of-a-kind badges.
Why Should I use a Bespoke Badge Design Service for My Badges?
Although we endeavour to provide as many different options as possible as part of our badges collections, we know that sometimes a one-size-fits-all approach is sometimes not for everyone. A bespoke design service can offer a wide variety of choices to really personalise your badges and fit them to your personal uses. For businesses, bespoke badge design can allow you to incorporate a company's logo for a professional look as well as choose from a wide range of finishes to suit the brand identity of your company. Charities looking to share their message can also benefit from our free design service, designed to allow charities of all sizes to put their own message on their badge design.
What Sort of Bespoke Badges do you Design?
When it comes to designing custom-made badges, the world is your oyster. We design bespoke badges for a number of different industries and services as well as bespoke badges for charity. So, whether you are looking bespoke badges for schools, a professional-looking bespoke business badge or a custom charity badge that shares your message, the team here at Badges Plus is ready and waiting to help create your one-of-a-kind design.
What Custom Badge Finishes do you Provide?
From custom soft enamel badges to bespoke button badges, our bespoke badge service provides a multitude of options to choose your badge style. For a simple yet sophisticated look, our custom die struck badges are ideal whilst our custom PVC badges are ideal for lightweight badges with plenty of colour. For a stand-out look, take a look at our bespoke glitter badges for a high-shine finish with a difference.
Ready to get started designing your own bespoke badges? Get in touch with the team here at Badges Plus online now or call 0121 236 1612 to talk to a team member about our free bespoke badge design service
Back To Blog