How Badges Could Help Promote Your Charity
Posted By Badges Plus | 17.03.2020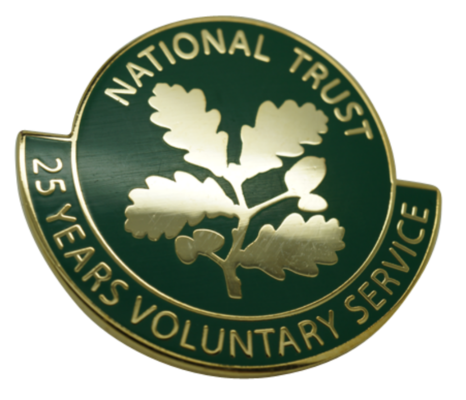 Charity badges are a fun and cheap way to promote your charity with a wealth of designs and styles to choose from to share your message. Unsure of how badges can help your charity? From awareness to fundraising, badges can help get your message out to those you want to see it and are a key tool for promoting your charity. Check out our top 5 ways badges could help your charity.
1. Charity Badges for Fundraising
Create collectable pin badges inspired by your charity's mission. Take inspiration from some of the biggest charity fundraisers out there, from the National Trust to the RSPB and create a badge that is unique to your charitable organisation. These can be sold by volunteers, at retail locations or online if you have a website and are a fantastic way to raise money and awareness for your cause.
2. Raise Awareness with Your Charity Badges
A great way badges can help promote charities is through their use as an awareness tool. If you want to raise the visibility of your charity and its purpose in the public eye, there is no better way than to produce a charity pin badge with your logo or design on. Badges can be a great conversation starter and can open the door to questions about who your charity is and what they do whilst being a subtle way for people to show their support for your charity.
3. Send a Message with Charitable Badges
Remember the 'Tube Chat' badges that graced the internet and the London Underground a few years ago? Designed to get fellow passengers talking, these badges promoted the organiser's message of open interaction between strangers. Perfect for awareness campaigns, charity badges can open the door to a range of different movements from your organisation. If you have a message you want to share with the world, perhaps a social experiment to get people talking or conduct acts of kindness, use your charity's badges to get people involved.
4. Use Your Charity Badges at Events
Taking part in fundraising events is a fantastic and memorable occasion for many. Whether it is a fundraising coffee morning, a sponsored hike or a charity fun-run, say thank you to everyone involved with a fun charity badge. You'll promote your charity's name and mission whilst offering a distinct memento for everyone taking part.
5. Functional ID Badges for your Charity
Does your charity's work involve community engagement, schools or other occasions where you need to identify volunteers? Why not create custom charity ID badges for your organisation? Our ID badges are perfect for identifying team members and can be as fun or as formal as you like. ID badges offer a clear and functional way to identify everyone involved in your charity whilst keeping it personal to your charity's ethos.
An incredibly cost-effective promotional tool, badges are ideal for charities of every size. If you are looking for customised badges, check out our range of bespoke badges for your charity here.
Back To Blog