Ideas for End-of-Year Student Gifts From Badges Plus
Posted By Badges Plus | 17.07.2023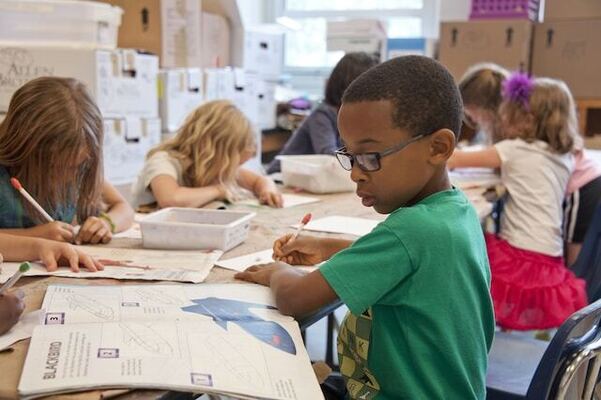 Teachers and pupils spend a huge amount of time together and when it comes to the end of the school year, saying goodbye can be an emotional time. It's quite common for teachers to receive an abundance of gifts from their pupils but what if you're a teacher who wants to give end-of-year class gifts? What do you give your students on the last day? At Badges Plus, we have years of experience working with schools to create custom school badges but we also create awesome personalised gifts that make unique end-of-year class presents that will create fond memories.
Should Teachers Give End-of-Year Gifts?
When it comes to purchasing end-of-year presents for students, it's a matter of personal choice and what is permitted by the school. If teachers are happy to give out end-of-year class gifts, they can show their appreciation, congratulate the class on their hard work throughout the year or give a gift to wish the class good luck for the future. An end-of-year student gift is a nice way to leave a positive memory for your students.
What Do You Give Students at The End of The Year?
At Badges Plus, we design and manufacture a variety of bespoke and personalised products that will make the perfect end-of-term gifts for pupils. We have a design team who can help you to design custom, one-of-a-kind end-of-year class presents that your students will love.
Personalised Lanyards
Our personalised lanyards make excellent and inexpensive gifts for students from teachers. Choose from our 15mm or 20mm lanyards that can be personalised with any message of your choice. Customise the background colour and the style of text to create a memorable personalised lanyard. If you want to add a higher level of customisation to your lanyard, choose our bespoke lanyard options instead.
Personalised Wristbands
If you're looking for a cost-effective student gift, personalised silicone wristbands from Badges Plus are excellent value for money. We offer various personalisation options for wristbands including embossed wristbands and debossed wristbands in a choice of colours that can be printed with any personal message to the class. If you have something more detailed in mind, check out our bespoke wristbands that offer greater flexibility when designing. Our in-house designers can help you to create your bespoke wristband and if you need your wristbands quickly, our express wristband service can have your bespoke wristbands ready in 2 weeks. Contact us for information about express wristband service.
Bespoke Medals
Why not reward your class for all of their hard work with a bespoke medal? At Badges Plus, we craft bespoke medals for any occasion and can help you to design a unique class medal for the perfect end-of-year student gift. Our inexpensive custom die-cast medals are made to a high standard in our Birmingham factory and our in-house design team can take one of your designs and turn it into a custom medal your students will love.
Enamel Badges
For 30 years, creating high-quality enamel pin badges has been our speciality at Badges Plus. We can custom-make soft enamel badges and hard enamel badges with your bespoke design to create unique end-of-year gifts for students. Our soft enamel badges make the perfect, inexpensive class gift. This type of enamel badge is made to a high standard even though it goes through less polishing during production. This makes soft enamel badges a cost-effective option when looking for end-of-year gifts for primary students and secondary school pupils. These bespoke enamel badges can be coated in resin for a domed finish which adds protection and a refined look. Choose the shape, size, texture and colour of your enamel badge or discuss your ideas with our in-house design team who will make your idea a reality. If you prefer to create a bigger enamel badge with a higher-quality finish, take a look at our hard enamel badge options.
Personalised End-of-Year Gifts for Students
As well as being a leading school badge supplier and manufacturer, Badges Plus has been creating end-of-term gifts for pupils for over 3 decades. Our dedicated school department not only understands your requirements but also will handle your order efficiently while answering any queries you may have. No order is too big or small for our skilled crafters and our in-house designers make designing unique student gifts easy. For more information about our personalised products, contact our helpful team or call us on 0121 796 3740 to discuss your options for class gifts.
Back To Blog