Lighten Up – Get a Fun Badge!
Posted By Badges Plus | 19.10.2017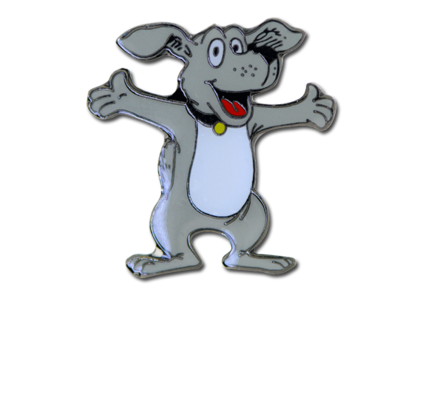 Whether it is a gift for someone else, or a treat for yourself, we know you will love our fun badges range here at Badges Plus. We believe that our fun badges could be exactly what you need in order to bring that bit of amusement to your day!
Our range includes these fantastic pin badges:
Balloon badges
Car badges
Cards badges
Dragon badges
Cat badges
Dog badges
Lion badges
Rose badges
Smiley face badges
Poppy badges
And much, much more!
Any badge lovers will be excited by our fun badges selection, because they make lovely additions to any collection. They look great attached to backpacks and bags, on t-shirts, and perhaps as decoration in your bedroom, too. They are even great as funky gifts for your friends and family, especially if you know they like a certain animal – like the tiger badges, cat badges, leopard badges, giraffe badges, and even an awesome Pegasus badge! We really do have a fun badge assortment.
Our smiley face badge can make a great achievement award; and in clubs, an animal badge can be a symbol for that group. They can be used as mementos in remembrance of an event or person, especially with our poppy badge or rose badge. Schools and charity groups are great fans our badges, and this includes our fun badges, too. They can be used for groups in the schools or at charity events as favours.
So, whether it's a fun school badge, fun charity badge, club badges or as a gift, our fun badges range is definitely not to be missed! Browse the fun badge selection today to find gifts, décor, and group badges.
Back To Blog