MAKE THE MOST OUT OF YOUR BRANDED MERCHANDISE
Posted By Badges Plus | 01.08.2019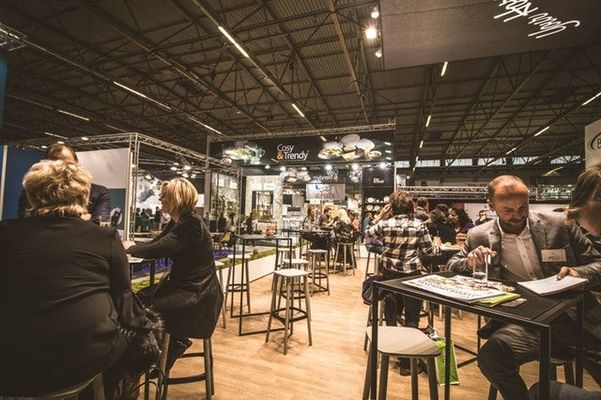 You might have decided that it is a great idea for your company to have promotional merchandise designed and manufactured. This is all well and good, but for branded merchandise to be wholly effective, it should be gifted in the most appropriate circumstances and to a relevant audience.
You know what branded corporate gifts you want, you have a winning design, but you are struggling to think of the perfect distribution scenarios for your promotional items. Badges Plus are here to let you know four of our favourite ways to disperse your promotional products.
Gifting at Tradeshows and Expos
Gifting your sparkly new promotional gifts at exhibitions and tradeshows is the most obvious place to start as you can achieve high levels of brand distribution to an audience that have interest in your field, industry or expertise.
Items such as custom keyrings, branded lanyards and even cheap promotional items such as personalised pens are a far more exciting way of engraining your brand name into the attendees of tradeshows than a standard business card - they can also help you stand out against your competitors and other exhibitors.
You can carefully select your branded gifts depending on the audience of the expos; by choosing corporate merchandise for B2B expos, or the more fun, novelty branded merchandise for B2C situations.
Include in Seasonal Hampers or Gestures
Identifying seasonal holidays or publically hyped events is a clever and productive way to include your business promotional items into your marketing campaigns. The reason seasonal gestures are so constructive is because of their high relevance at the time, therefore generating high levels of public interest and participation.
As we all know, holidays such as Valentine's Day, Easter, Halloween and Christmas Day can be some of the most profitable and frivolous times in business, so it makes sense market these holidays. Advertising around these holidays helps to ensure that your campaigns are current and on-trend, and generously gifting merchandise or products can help sway a customer who is on the fence to purchase your products or services over those on offer from your competitor.
Social Media Competitions and Giveaways
Using branded promotional products as part of a social media competition or giveaway is one of the most effective methods of brand promotion; killing two birds with one stone.
Running a social media competition proves highly successful in itself due to an influx in user-generated content and brand profile shares; one of the easiest and most cost-effective ways to potentially reach 3.4 billion social media users across Instagram, Facebook, Twitter and LinkedIn.
Content alone, regardless of its quality, isn't usually enough to generate a large number of shares, so this is where running a competition and giveaways will help. Social media competitions generally perform well across the various channels because we all love free things, so gifting promotional merchandise can prolong your brand's newfound exposure.
With that said, you still need to be tactful when choosing what branded merchandise to run with the competition. To make the most out of the competition and for a fully effective social media campaign, the products must be something of interest or use to your target audience. If not, don't expect too much interaction!
Back To Blog