Not Just a Badge-Maker - Bespoke Products from Badges Plus
Posted By Badges Plus | 05.03.2020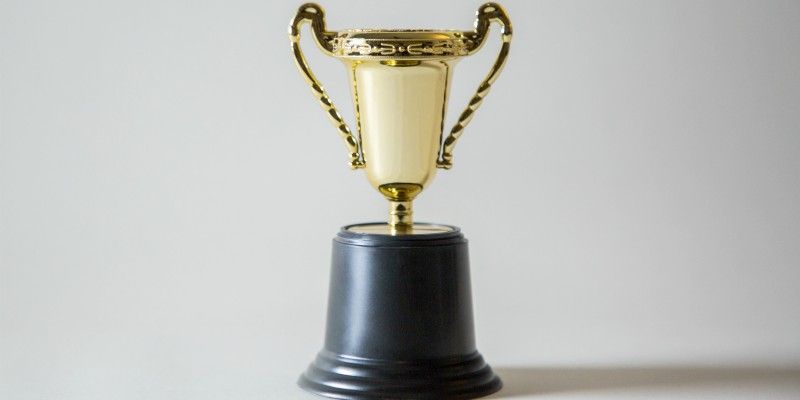 Our wide range of bespoke badges is something we are incredibly proud of. From die-struck to laser engraved badges, we supply a countless number of personalised badges to our customers every day. But did you know that we also sell a range of other bespoke products? From lanyards to cufflinks, our range of bespoke merchandise offers the perfect solution to your educational, personal, business or charity need and much more.
What Other Bespoke Products do you Supply?
Our selection of customisable products is ideal for promoting your business or service and act as great incentives for schools. Stand out from the crowd and offer bespoke keyrings, wristbands or other custom products at your event. Why not create a revolutionary rewards system with our bespoke coins or design a range of commemorative medals for your charity event? With our bespoke products, the only limit is your imagination.
Bespoke Products Ideal for Schools
We know that as teachers and education providers, you are always on the lookout for ways to engage students. As well as our custom badges for schools, why not create bespoke awards medals for special mentions using our medal personalisation service? Medals can be a great way to give students a lasting memory of their achievements and really stands out from a printed certificate.
If you are looking for something that will stand the test of time, our bespoke plaque and trophy engraving services can add the finishing touch.
Are you a college looking for a way to keep your building secure? Identify staff and students immediately with our bespoke lanyards, complete with your own design and colours. These are particularly useful for staff IDs and visitor passes in schools.
Bespoke Products for Businesses
If you are looking for bespoke products for your business, our custom merchandise offers a variety of choices. From bespoke office plaques with your business's branding to bespoke tie pins perfect for networking, BadgesPlus offer a selection of custom products to your exact specifications. If you are looking for an office ID solution that carries your business's professional image, why not try our bespoke lanyards? We can create your custom lanyards in your choice of colour and branding or messaging making our bespoke lanyards perfect for office use, events and more.
Are you looking for bespoke merchandise for events? Our bespoke keyrings are the ideal lasting reminder of your company's name and a good take-home from events. Create your custom keyrings to your chosen design and amount for an excellent incentive at events for sign-ups, visitors to stalls and more.
Perfect for Personalised Gifts
Whether you are commemorating a wedding, graduation or even a big birthday, bespoke products are the perfect gift for those special people in your life. If you are looking for a way to say thank you on your wedding day or create a memento for your groomsmen, bespoke tie clips or cufflinks are a subtle way to remember your special day.
Our bespoke tie pins can be custom-made in classic or modern designs, with novelty or sterling silver tie bars available. Create your personalised tie clip with the date of your wedding, graduation or special date for something your or the recipient can use for years to come.
How Do I Design My Bespoke Products?
To design your bespoke products, simply send us your idea or logo with any specifications and what you would like to design. You will then receive a winning quote for your bespoke product from us. Then, watch as your idea comes to life, with our free bespoke design service. It is as easy as that.
Ready to get started on your bespoke products? Take a look at our range of bespoke products here to get started designing your custom products. Alternatively, contact us on 0121 236 1612 to talk to one of our specialists.
Back To Blog