Our Laser Engraved Products
Posted By Badges Plus | 10.05.2022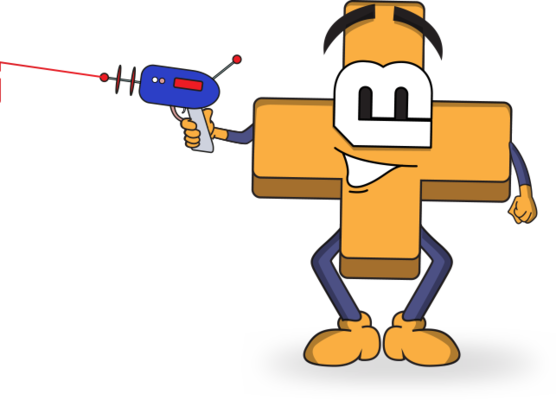 At Badges Plus, we offer a wide variety of ways to finish and customise the look of your badges along with our other bespoke products. One of our most sophisticated finishes is our laser engraving. We tackle laser engraving projects of every size and can engrave up to 10cm², read on to find out more about our laser engraving services.
What Makes Laser Engraving Superior?
Laser engraving offers one of the most personalisable design methods available with highly intricate designs created with ease on a wide range of products. Laser engraving creates a design with a high level of durability that won't wear down, unlike other decorative effects. From images to messages to your brand's logo, our state-of-the-art laser engraving machine can create a sophisticated-looking design that is perfect for either personal gifts or business merchandise. As laser engraving removes the need for expensive tooling, laser engraving is also ideal for smaller orders where costs often add up. For those looking for a quick, accurate yet durable engraved design, laser engraving is ideal.
Our State-of-the-Art Laser Engraving Services
At Badges Plus we've invested in the very best laser engraving equipment to ensure the highest quality for you. Our sophisticated SISMA BigSmark 400F metal engraving machine achieves the most accurate cuts each and every time ensuring a clean finish that stands the test of time. Our specialist laser engraving machine can tackle all types of custom engraving requests including logos, dedications, images and more. Our dedicated laser engraving team is here to help with any engraving requests you may have to create the right design ad finish for you.
What Products Do we Engrave?
At Badges Plus, there is no limit to what we can engrave. Whether you are looking for laser engraved wood, metal, soft enamel, hard enamel or laser engraved PVC, our industry-leading laser engraving services are here to help. From occasion cufflinks to lighter dedications and more, below are just a few of the most common products we laser engrave.
Laser Engraved Badges
Whether you are looking for laser engraved badges for your school or business or are looking for laser engraved badges for a special occasion or event, the engraving specialists here at Badges Plus are here to help. As a specialist badge manufacturer, we are able to design, fabricate and engrave your badges all under one roof for a fantastic start-to-finish service you can rely on. We are also able to engrave badges you already have that you would like laser engraved with a special design such as a company logo, motto, names or even a personalised message on your badge.
Laser Engraved ID Badges
We know that laser engraved name badges provide the perfect finishing touch to uniforms and business attire. That's why we provide a dedicated laser engraved ID badge service, they are also a great way to improve security levels in workplaces as they are extremely hard to manipulate or imitate. We regularly create laser engraved nameplates for schools and businesses with the ability to add multiple attributes to your laser engraved name tag.
Laser Engraved Keyrings
From bespoke engraved photo keyrings to keyrings engraved with company info, our laser engraved keyring services are able to create any type of engraved keyring you are looking for. We have been manufacturing bespoke keyrings for over 35 years so are able to create your custom laser engraved keyring from start to finish or engrave an already-existing keyring you may own. We have created custom laser engraved keyrings for a wide range of industries from car dealerships to estate agents to international hotels so are confident we can create the perfect engraved keyring for you.
Laser Engraved Cufflinks
Cufflinks are a fantastic way to promote your business at a formal event or to mark a special occasion with a loved one. They offer a subtle nod to special messages or memories with laser engraving providing the perfect technique for a professional finish. Whether you are looking for laser engraved cufflinks engraved with a special date or monogrammed cufflinks, our specialist services can help. We've worked with wedding venues, sports clubs and more to create custom laser engraved cufflinks for a wide range of settings. We are able to manufacture your engraved cufflinks from scratch or provide just the engraving services if you already own a pair of cufflinks you would like to engrave.
Quality Laser Engraved Products from Badges Plus
Whatever laser engraved products you are looking for, Badges Plus is here to help with specialist services to make the process a breeze. Whether you are looking for a laser engraved hipflask, a laser engraved pendant or charm or a laser ring engraving, our state-of-the-art laser engraving machinery can create your own personal design. We are confident you will receive the highest quality laser engraved product for the best price.
To find out more about our laser engraving services and what we are able to engrave, take a look at our laser engraving service page now. Alternatively, contact our team now to find out more and allow them to answer any questions you may have.
Back To Blog