Personalised Badges - Get Your Creative Juices Flowing
Posted By Badges Plus | 05.02.2020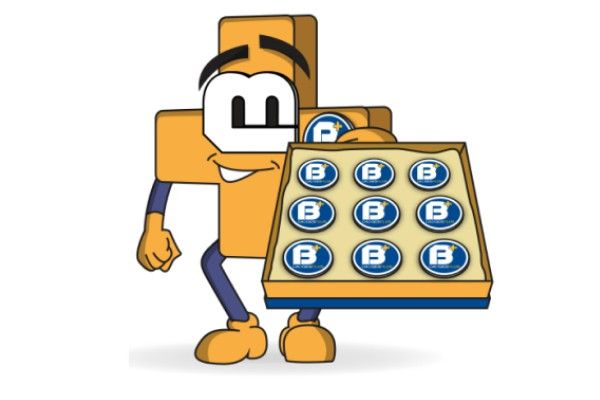 Badges Plus are tried and tested for our fantastic range of badges, keyrings, lanyards and more. But did you know that we also offer a 'design your own badge' service? If you are looking for something customised to you, here are some of our favourite items for personalisation and why you should consider personalised products.
Why Should You Choose Personalised Badges?
Whether you are looking for personalised name badges for work or custom pin badges for schools or charity events, designing your own badge online gives you a world of choice. Why not create something one-of-a-kind to really make your pin stand out? Create your own office ID badges using your company logo and colours for a professional look. With personalised badges made in bulk to your chosen amounts, our pins are ready for any event or use.
Personalised Button Badges
Looking to design your own button badges quickly? Our online system makes your creative vision a reality in no time at all. With competitive prices and a quick turnaround, we can have your personalised products crafted within three weeks or less for sporting events, schools, clubs and more.
Personalised Metal Printed Badges
Looking for personalised metal badges to make you mark? Choose from a range of colours, shapes and materials to design your own badge online. Whether you are a corporate company or a local charity, our badges work for a wide selection of purposes. We are experts at creating custom badges for a range of purposes with a quick turnaround and a low cost to you. Simply get in touch to discuss your idea or use the online system to bring your vision to life.
Did you Know We Also Sell These Personalised Products?
Our personalised products don't just stop at badges. Branded items can really help your company name to be noticed. That's why we offer a range of custom products, made to an extremely high standard.
If you are looking for an easy way to stand out, our personalised lanyards offer the perfect solution. Ideal for both workplaces and schools as well as events and more, these are a good way to stand out and can be customised with your charity or school name and available in a range of colours and styles.
Ready to share your name at an event or looking for a great fundraising tool? Our personalised wristbands offer a unique way to share your vision. Bespoke to you, we create embossed and coloured wristbands with your choice of text and design. Our custom wristbands can be created in less than two weeks at a competitive price.
Looking for something more subtle? Badges Plus also produce personalised cufflinks for a range of occasions. Choose your shape, gold or silver and customise with your design. These are perfect for weddings and more.
Have an idea you want to discuss with us? Get in touch and discover our personalised badges, lanyards and more.
Back To Blog