PREPARE TO DOMINATE FOR SPRING/SUMMER'S NATIONAL HOLIDAYS & RETAIL EVENTS
Posted By Badges Plus | 07.05.2019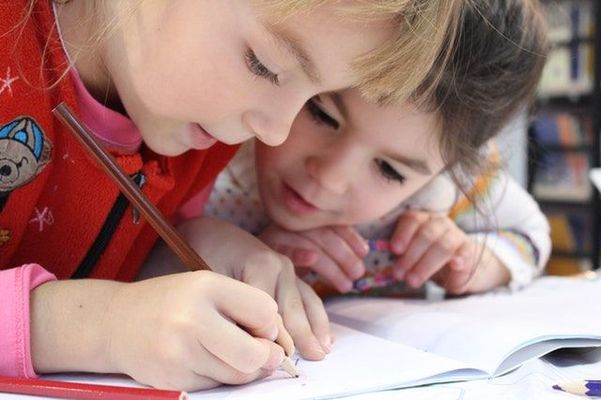 Observance Days and National Holidays go hand-in-hand with retail events and opportunities for killer marketing campaigns.
Honing in on nationally and globally-recognised celebrations and centring your marketing efforts around these events has a strong influential pull on the spending habits of your consumers, and failing to do so could be a significant financial faux pas!
The UK's Spring/Summer season is awash with music events, sporting events, public holidays and observance days for you to promote offers, run competitions and get creative with your social media campaigns to spark audience interaction and ensure you stay one step ahead of your competitors.
We've listed some of the essential events in retail for the following months so you can prepare some outstanding marketing campaigns and never miss out on an opportunity to excel.
MAY
Spring Bank Holiday - Monday 27th May
First up on our list of important retail dates for Spring Summer 2019 is the May weekend we all know and love, the extended Spring Bank Holiday. Spring Bank Holiday is the second three-day-weekend treat of May, it's usually a little warmer than the first, the day is a little longer, and people are gearing up for their summer holidays by this point.
There is nothing that we Brits love more on a sunny (hopefully) bank holiday weekend is a barbecue or a trip to the nearest beach. With that said, the run-up to the Spring Bank Holiday is an ideal time for promotions on anything that encourages customers to head outdoors, whether that is bbq food, novelty sports equipment or deals on stay-cation packages.
JUNE
Eid al-Fitr, the end of Ramadan - Tuesday 4th June
Ramadan is the ninth month of the Islamic calendar, and Muslims across the world religiously observe it. Ramadan of 2019 commenced on Sunday 5th May, and it initiates a month-long fast amongst the Muslim communities.
Eid al-Fitr, also known as the "Festival of Breaking the Fast" is a religious holiday that marks the end of Ramadan when Muslims, quite literally, break their holy month of fasting. Eid al-Fitr is a significant religious celebration where families unite and commence festivities by visiting a mosque for prayer, then continuing celebrations with social gatherings, feasting, gift-giving and the likes.
Eid al-Fitr 2019 falls on Tuesday 4th June, and it's undoubtedly one of the special holidays that you would be foolish to miss!
Father's Day - Sunday 16th June
A celebration that is no stranger to the retail calenders of businesses in the UK is Father's Day. Observed by over 100 countries worldwide, Father's Day is to honour and celebrate fathers across the globe and thank them for their paternal bonds and daily sacrifices.
As tradition stands, the son or daughter buys a small father's day gift for the father in question as a token of their thanks, so the lead up to the observation day is the ideal time for businesses to begin marketing and advertising their products or services as presents for dad or publishing guides filled with father's day ideas, whether this is to promote physical gifts, days out, restaurant offers etc.
JULY
Independent Retailer Month - Monday 1st July
For all of the indie brands and stores out there, what better National Observation Day to get involved with that Independent Retailer Month.
Independent Retailer Month is a celebration of all the small, local businesses that are helping to keep local economies afloat, but also to be seen as an initiative to encourage more people to choose indie as a first resort.
It's no secret that increasing numbers of people, the younger generation especially, are turning to indie especially when it comes to bars and restaurants, but there is still a long way to go. Independent Retailer Month aims to "Impact!" "Connect!" and "Engage!" with the hopes of boosting local economies and the community spirit as a whole, and with independent shops, cafes, restaurants and bars picking up such traction in recent years, its indeed an event to mark in your retail marketing calendar.
Wimbledon Final - Sunday 14th July
Wimbledon is one of the most highly anticipated annual sporting events within the UK and certainly provides a lot of scopes to encourage money-making amongst the retail, food and drink sectors. This year Wimbledon Final takes place across two days, with the Ladies Final on Saturday 13th July and the Men's Final on Sunday 14th July.
AUGUST
Summer Bank Holiday - Monday 26th August
The UK's last bank holiday of Spring Summer seasons is the August bank holiday, so people tend to go big! Summer Bank Holiday 2019 falls on Monday the 26th August, and it is often seen as the country's final HOORAH to summer and the end of bank holiday's until the depths of December.
Retailers find it beneficial to provide promotions, sales and irresistible deals the whole weekend long, allowing the British public to get into the bank holiday spirit from the moment work is out on Friday afternoon!
SEPTEMBER
Back to School! - Monday 2nd September
One of the most significant events for retailers up and down the country is the children return to school after a long summer holiday. Parents rush to buy uniforms, pupils get excited about new stationary and packed lunches, while teachers stock up on their yearly supplies of schools badges, notebooks, and general classroom supplies.
Other important dates for your Spring Summer Retail Marketing Calendar:
Tuesday 7th May = National Teachers Day

Saturday 11th May = World Fair Trade Day

Saturday 18th May = FA Cup Final

Wednesday 5th June = World Environment Day

Sunday 8th September = Great North Run
Back To Blog