Start the Year Afresh With Design Your Own School Badges
Posted By Badges Plus | 11.03.2021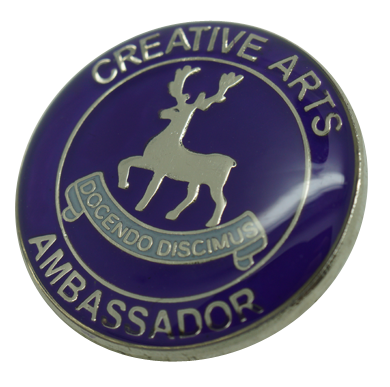 With all of the upheaval of the past year, schools reopening for pupils marks the start of some sort of normality for students. With students of all ages working from home, the move back to the classroom is going to be a big step. Naturally, students will need time to adjust and as educators, we know you'll be striving to motivate your students to achieve their very best. If you are looking for a fun way to encourage hard work and school pride in your students, our unique design-your-own school badges could be the perfect solution.
Capture Student Interest With Bespoke School Badge Design
If you are looking for a way to welcome your students back with a reward for all of their hard work, badges are a great option. Design-your-own school badges offer a world of options and will allow you to offer an exciting welcome-back present or reward for students who have really gone above and beyond.
Use Bespoke School Badges to Incentivise
Whether you are looking to reward students who have really come into their own whilst working from home or looking for a new incentive to help propel learning in the classroom, custom school badges can create a unique opportunity to grab your student's attention. From high achiever badges to bookworm badges, there are a huge amount of ways to use badges to encourage learning in your school. With custom school badges, there is no restriction to your creative ideas to design a badge that gets pupils of all ages excited to learn.
Act as Ambassadors to Your School
Whether you are looking for badges for students of badges for teachers and staff members, by creating a custom school badge holding your school's logo, you can create a way for staff and students alike to act as ambassadors for your school when both within and outside of the school building. Creating a custom lapel badge or woven badge with your school's colours and logo can be a great way to instil pride in your staff and students.
How Do I Design My Own School Badges
Designing your own school badges with Badges Plus is simple with the help of our expert team. Simply fill out your ideas on our online builder or schedule a call with a member of the Badges Plus team to discuss your ideas. Our team is experienced in the particular needs of educational leaders and can help guide you through the process simply and easily.
Our custom school badges are available to cover any areas of school life. We can create custom prefect badges, school award badges and school council badge. Our design your own school badges are also ideal for group-based activities or sports badges for schools and sports captain badges. Whatever you are looking for custom school badges for, we have the custom-made solution to fit.
Why Design Your Own Badges With Badges Plus?
As the UK's largest custom badge manufacturer we offer unbeatable service paired with a highly-qualified workforce who produce exceptional badges each and every time. As part of our commitment to only producing the highest quality product, all of our badges are designed and made in our UK based factory meaning you won't need to wait for delayed deliveries from abroad. Our bespoke school badge design service offers a wealth of benefits from fantastic discounts on bulk orders to a dedicated account manager who will oversee your bespoke school badge project from start to finish. We also offer a free design service for your school badges and a price match guarantee to make sure you are getting the best deal out there for your custom school badges.
If you are looking for more information on our design your own school badge service, get in touch with our dedicated school badges department on 0121 236 1612 or contact us online to find out more. For more school badge ideas, take a look at our bespoke school badges page.
Back To Blog