Top Tips for Branded Promotional Keyrings
Posted By Badges Plus | 16.11.2023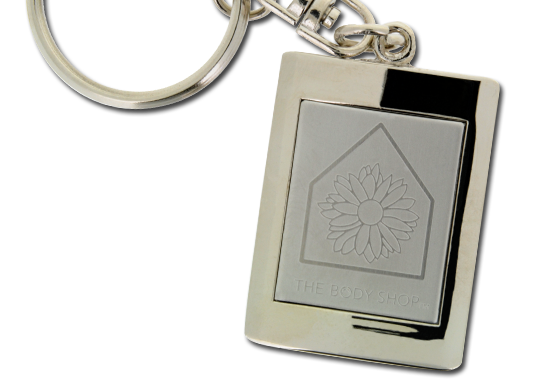 As we head towards what for many businesses is peak season, brand awareness is at the forefront of many marketer's minds. Branded promotional keyrings are a subtle yet popular tool for businesses and organisations to promote themselves with a useful tool that can be transported around in potential customer and potential ambassador pockets. Branded keyrings or promotional key rings are a fun yet practical marketing tool. Here is why you should create them and our top tips for branded promotional keyrings to get you started.
Why Keyrings?
Keychains perform the practical task of keeping keys together making them ideal for combining the useful and creative aspects of promoting your brand. Whether you are a B2C customer-facing business or a B2B networking professional, keyrings can be transported with ease to events, given to customers as gifts and be used by employees whilst out and about to showcase your name.
Top Tips for Branded Promotional Keyrings
When designing branded keyrings, the key is making your design memorable whilst keeping your information or logo front and centre. We've pulled together some top tips for designing and using custom logo keychains to make the most of your new promotional tool.
1. Make it Fun and Memorable
Your branded key tags are an extension of your brand, and you want them to be noticed. Whilst it is important to stay true to your company or organisation's brand identity with colours, style and tone, it is also key to stand out. Why not work with our in-house design team to create a keyring design that stands out? Alternatively, placing your logo as the centre of the design without any clutter around can be a great tool for raising awareness of a charity or cause.
2. Give Your Branded Keyring a Purpose
Branded promotional key rings are a great, portable marketing tool. They can also serve multiple purposes. Why not create a branded bottle opener keyring or a branded trolley coin keyring? Branded items such as promotional trolley coin keyrings add a unique spin to your marketing and give them even more of a chance of being used, and therefore looked at, regularly. They can even be used as a redemption incentive for when someone has bought a number of your products or built up a certain number of hours of service.
3. Choose Your Design & Material Options Carefully
At Badges Plus we have a huge range of design options and finishes to make your custom branded keyring stand out. Why not take a look through all of the options to create your one-of-a-kind keyring exactly as you envisioned it? Are you looking for metal branded key rings, perhaps using our laser engraving service? Or are you looking for the timeless style of branded wooden keyrings? Perhaps you want to keep your bespoke keyrings lightweight and fun by crafting them out of rubber. You'll be able to choose from these options and more when creating your branded keyrings.
4. Get Networking
Branded promotional keyrings are ideal for trade events, stalls at fairs, networking events and more as a way to raise brand awareness. Branded keyrings are a great incentive if you are trying to get customers or clients to sign up to your mailing list or as a referral reward. If you send out product samples or want to run a raffle or giveaway, branded keychains are an ideal add-on. They can be a fantastic, low-cost option for showing off your business to the world on the keys of people from all walks of life.
5. Call in the Experts
It's no secret that Badges Plus are the UK's leading specialist in custom branded products. We offer an in-house design service to help create your perfect keyring design. We can also create branded promotional keyrings based on an existing design or logo. Contact our team now to hear more about our branded keyring options or get started with our custom keyring product page.
Back To Blog