UK-Made Quality Enamel Badges for Every Occasion
Posted By Badges Plus | 23.04.2021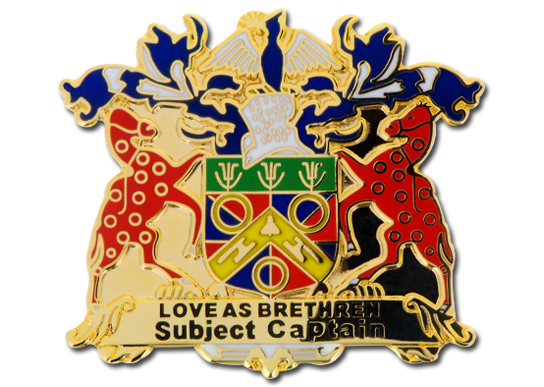 Enamel badges are a timeless pin badge type offering quality design paired with longevity. From the fantastic value for money of soft enamel pin badges to the hardy quality and classic sheen of a hard enamel badge, there are a variety of options to choose from when creating your custom enamel badges with Badges Plus.
What Are Enamel Pin Badges Made From?
As the UK's leading badge manufacturer, we take pride in ensuring we only use the highest quality materials and techniques. All of our enamel pin badges are made in-house by our skilled team in a choice of base materials depending on the finish you would like to achieve. Our enamel pin badges are made from a choice of steel, iron, brass, copper and aluminium as the most common badge materials.
What Type of Enamel Badges Are There?
There are two main types of enamel pin badges, hard enamel badges and soft enamel badges. Both offer unlimited design and excellent quality but each also offers different features. All of our bespoke enamel badge designs offer a variety of shapes, sizes, colours and textures to suit your ideas.
Hard Enamel Badges
Hard enamel badges offer fantastic longevity with a range of different design features that make them a firm favourite. Our hard enamel badges can be stamped in copper or aluminium for a lighter enamel badge perfect for larger designs. If you are looking for a sophisticate finish to your bespoke enamel badges, perhaps for use in a business or award setting, hard enamel badges are ideal.
Soft Enamel Badges
Soft enamel badges, also known as cold enamel badges are ideal for events badges such as charity fundraisers and more. They are commonly stamped in steel, iron or brass through a technique known as etching. They can also be covered in an epoxy resin to give them a raised domed effect. Soft enamel badges are also an extremely cost-effective version of enamel badges. The fantastic cost-effectiveness of soft enamel badges means that they are ideal for large-scale orders for example as promotional giveaways.
UK-Based Enamel Badge Manufacturers
If you are looking for high-quality, UK-made enamel badges, our team are here to help. We manufacture all of our badges in-house at our midlands base to ensure every badge that leaves us is the highest quality it can be. We provide free design artwork with competitive prices combined with extensive knowledge and experience to make your enamel badges really stand out.

To find out more about our enamel badges, take a look at our collection here or contact us to talk to our team.
Back To Blog