Using Badges for Your Club
Posted By Badges Plus | 01.05.2020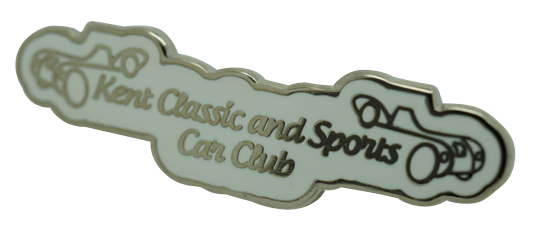 Your club is a source of pride for both you and your team, a club can help people feel involved in a local community or join in at school and can lead to years of happy memories. Whether you are looking for badges for your sports team or for a school or other organisation, our club badges can help your team stand out from the crowd and have a range of uses within your club or team.
Why Use Badges for Clubs?
Badges have long been used by a wide range of clubs. From school clubs to football teams to community clubs to darts teams. Using badges for your club can encourage a team spirit and pride in your club with a badge becoming something to wear with pride to show belonging and promote your team whilst out and about. Creating a custom badge for your team can incorporate your club's colours and logo for a one-of-a-kind badge especially for your team. Represent your team at events, add a conversation starter badge for your club when attending conferences or fundraisers and show club pride.
What Can We Use Club Badges For?
Club badges, as well as being used to show membership to a club, can be used for a number of other things to benefit your club. Inside of the club, badges can be used to show someone has become a full-fledged club member, as a reward for achieving membership or as a mark of receiving a club award. If your club has a number of different offices such as Chairperson or Treasurer, why not show this with a badge to distinguish roles? Badges for clubs can be used for every member of your group and can be personalised to fit any role
Outside of the team using pin badges as a way to represent the club, custom club badges can be used to raise money for your club or society. Football team badges are a great fundraising tool and can be sold to raise funds for your local football team at events or other occasions. You'll also be able to try your hand at design by creating some fun designs for your own club badges with the help of our free design service.
Types of Badges for Clubs
With a range of club badges available and a free in-house design service, your team badges can be as unique as you are. We manufacture our club badges in-house so you can be sure that you are going to get the highest quality badge available. Our experts can create a wide range of designs with a choice of materials and styles to suit your needs whether you are looking for sports team badges or a more formal look for your organisation. As well as bespoke button badges and die struck badges, we offer bespoke woven badges so you can make your club badges part of the uniform without having to worry about pins moving out of place during a big game.
In addition to this, we also offer a range of bespoke Club ID badges that you can customise with your branding and logo for large events or other meetings. If you are looking for a way to reward your club members for their achievements, our club medals are the perfect memento and can offer a lasting memory of the club and their time as part of it. Club medals can be made in a range of designs and personalised to fit your club and the purpose of the award. These medals can also be used for fundraising events as part of your club and are a great take-home memory of your event.
Our badges and bespoke merchandise are all made in-house in our Birmingham factory to ensure quick production times and a personalised service as well as a free design service to help you on your way. Looking to get started creating your club badges? Take a look at our club page to find out more and get in touch if you have any questions.
Back To Blog