Using Badges to Promote Learning in Schools
Posted By Badges Plus | 02.07.2020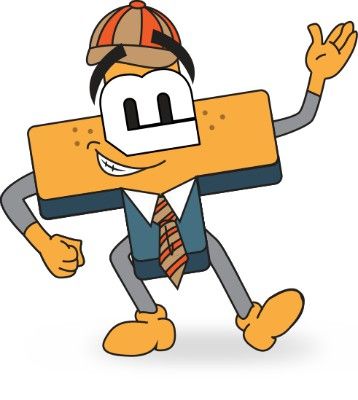 Badges have long been used to promote a sense of responsibility and learning within schools and educational establishments. Badges are often used to signify a special achievement and using badges to promote learning in schools can add an extra incentive for students, giving them a material reward for their efforts. Here are some of our favourite uses for using badges to promote learning and improved behaviour within schools.
Create Your Own Unique Design
Whilst our standard badges for schools are a brilliant addition to the classroom, for special rewards or something a bit different, designing custom badges for your school could be the perfect way to ignite a spark in the imagination of your students. Design your own badges for a subject or class, or for something extra fun, hand the task over to your students to create their own designs as a competition or challenge to get their creative juices flowing.
Top Worker Badges
Our rosette school badges for first, second and third places are perfect for a bit of classroom competition or sports celebration ad come in a choice of gold, silver or bronze. Nominate top workers for weeks, months or terms with the student putting in the most effort getting recognised with a reward badge. Our 100%, merit and achievement badges are also ideal for rewarding a great piece of work.
Rewarding Attendance
The correlation between good attendance and good grades is well known and with many schools looking for a way to boost student attendance, a physical reward is a good way for students to see a material reward for their commitment. If you are looking for a way to reward students with excellent or 100% attendance, our enamelled 100% attendance shield badges are ideal for students looking to show off their hard work whilst our plastic attendance button badges in a choice of red, yellow, blue or green, offer a cost-effective reward system with the ability to match badges to school houses or year groups.
Create Your Own Challenges and Awards
We know that there is no one-size-fits-all approach to education and rewards systems. That's why we offer a range of text-free badges in a plastic badge or enamelled badge form. From coloured stars to studious owl badges, our badges can be used as rewards for a range of different school-related purposes. Some great examples include star readers or 'above and beyond' awards, when it comes to ways to acknowledge student success and hard work, the only limit is your imagination.
Traditional Badges for Education
Whilst our wide range of badges for schools offers a wealth of choice, we also offer a range of traditional school badges. Whether you are looking for prefect badges or merit badges, we have the educational badges you need to supply your school. Are you looking for subject-specific school badges? From English to art, languages to choir badges, we have you covered with a range of subject badges to choose from.
Ready to take a look at our range of badges for education? Take a look at our education badges here. Alternatively, contact us on 0121 236 1612 to talk to one of our specialists
Back To Blog