Using Badges to Raise Money for your Charity
Posted By Badges Plus | 07.06.2021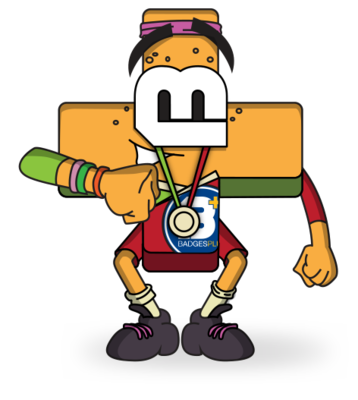 Charity Badges have long been used by charities to raise awareness and funds for important causes. If you are looking for fundraising ideas for your non-profit, charity badges could be a brilliant way to raise money for your cause.
Why Use Badges for Charity?
When it comes to raising money, we know that charities are always on the lookout for new and fun ideas. Using badges for charity fundraising can be a great idea to raise funds whilst adding an element of fun into the mix. Fundraising events for non-profits feature everything from wacky activities to quirky stalls with every charity looking to add their own mark on the fundraising activities. Personalised charity badges are ideal for creating something that represents your charity and works as a way to raise awareness as well as funds. We've all seen the iconic poppy badges which have been a fundraising method for years and have become synonymous with what they represent.
How Can I Use Badges to Raise Money for My Charity?
Raising money through charity badges is simple and effective. There are a number of ways badges can help you raise money for your charity with personalised charity badges being a fun way to represent your brand.
Charity Badge Sales
Revenue from charity badges sales can feed directly into any further fundraising activities your charity embarks upon. We have created charity badges for a number of non-profit organisations so know the unique challenges faced by charity fundraisers. Charity badge sales can be a great way to raise funds with badges featuring your charity's logo or even badges created just for fun able to be sold to people of all ages. As well as creating a wide range of custom charity pin badges, our team is able to create charity keyrings, charity lanyards, charity cufflinks and more to help your non-profit organisation to raise the funds it needs to carry on doing the amazing work it does.
Use Charity Pin Badges to Raise Brand Awareness
Our free design service makes designing your own charity badges a breeze so you can create a pin badge that really represents who your charity is. We can create a custom pin badge featuring your charity's logo and branding to pair with custom charity wristbands and more to represent your organisation's unique message. Whether you are attending a charity event and want a way to represent your organisation or want a way to share your name with the world, charity pin badges are a fantastic brand awareness tool that can help share your fundraising efforts with a wider audience in order to maximise your fundraising amount. If you are ordering a large number of custom charity badges for your organisation, we offer a discount on bulk orders as well as the usual dedicated account manager to make sure you are happy with your Badges Plus experience from start to finish and help bring your ideas to life in the best way for your needs.
What Sort of Charity Badges Are There?
Whatever your charity badge needs are, we can supply a wide range of badges of all shapes and sizes to help you raise the most money and awareness for your charity as possible. Our badges for charity include a wide range of colours, fonts, badge sizes and badge shapes to fit your charity badge needs. If your charity has a specific logo or design you would like to use, our free design service can help create your ideal badge in no time at all with pin badges, enamel badges and a choice of badge backs to fit the age group you will be providing badges for.
Special Rates for Charities
At Badges Plus, we know that when it comes to raising money for charity, every penny counts. That's why we provide a dedicated charity badge service with special rates specifically for our non-profit customers. If you are looking for a unique non-profit fundraising idea, our bespoke charity badges are the ideal solution with a range of specialist services to help your organisation's fundraising succeed.
Contact the team at Badges Plus today online or by calling 0121 236 1612 to find out more about our charity badges services and allow our experts to answer any questions you may have.
Back To Blog