What Makes the Perfect ID Badge?
Posted By Badges Plus | 17.07.2023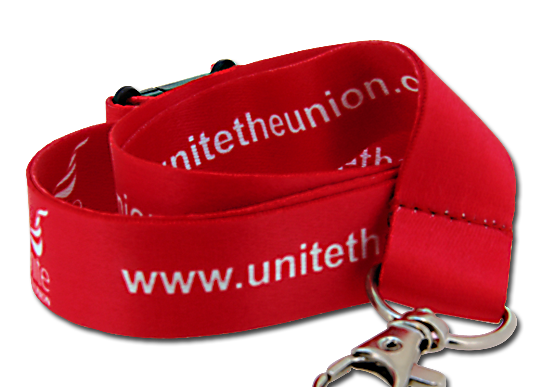 ID badges are a key part of many businesses and organisations such as schools, colleges or charities and form an integral part of keeping premises secure with the correct people on site. But what makes the perfect ID badge for business or education? Our guide is here to help and don't forget, if you need any design help, our in-house team is always here.
ID Tags and ID Badge Design
When it comes to representing your business or school in the best light possible and creating functioning ID badges, there are a few key elements to keep in mind. Whilst it might be tempting to get every possible element into your ID tag design, doing so could ruin the overall ID design and effect and make it look amateur. Good ID badge design includes simple lines and just one or two key colours to help information stand out.
Clear Information on ID Lanyards and Badges
The most important function of an ID badge is to allow those looking at it to see key information quickly and clearly. In order to allow this, choosing the right colours for your business ID is extremely important. Choosing the wrong colours for your business ID cards or badges could mean that important information such as names and business roles gets lost. Additionally, choosing the right ID badge font is also important. Whilst a font might look fun or interesting in theory, reading it at a glance might be a lot harder. By sticking to simple, clear fonts for your business or school ID, information can be read at a normal distance without any confusion.
Similar to choosing the right font, the amount of items included in your ID tag design is important. Including your business or school logo is always a great idea but be sure to make sure that it is sized appropriately not to infringe on the important identification information of the badge. Having lots of different elements such as background images and graphics might also seem like a good idea in theory but will likely muddle the design making it harder to identify who the person is through the badge.
Branded ID Badges
Another big part of your ID tag design is getting the branding right. Do you have specific business colours or fonts you use that would be appropriate for an ID badge? Why not incorporate these into your ID badge design in a subtle way? Adding your business logo, charity logo or school logo to your badge will also make them unique as well as instantly identify the person as either staff, student or visitor to your premises formally.
Colour-Coded ID Lanyards & Custom Lanyards for ID
In workplaces where it is more important to see at a glance who should be on the premises and what areas they are permitted to access or what role they fill, custom ID lanyards or colour-coded lanyards are a perfect option. Badges Plus supply ID lanyards in seven different colours including blue, green, yellow, purple, white, black and red lanyards as standard lots making it simple to separate your business areas by colour. As well as plain ID lanyards, we also supply visitor lanyards, staff lanyards and student lanyards with written text on them so you know exactly who fills what role on your school premises.
Bespoke ID Lanyards
If you are looking for custom ID lanyards complete with your school or company name or logo or another item of text or design, bespoke ID lanyards are ideal. Differentiating staff members can be made much simpler when ID lanyards clearly mark them out from a distance meaning it is easier to make sure only the correct people are in certain areas.
Visitor ID Badges
Have a lot of visitors? Why not make your own custom ID badges with an optional reusable element? Our blank ID badges have a slot ready for you to insert the name of whoever is visiting your business or school premises allowing you to retain a professional look whilst remaining practical.
Contact the Professionals in ID Badges, Tags & Lanyards
Ready to create the perfect ID badge? Take a look at our dedicated ID badge page to see the options or contact the team at Badges Plus now to see how we can help. We have a number of years creating ID badges and ID lanyards for schools and businesses alike and have an in-house design team ready to help bring your ideas to life.
Back To Blog