What to Avoid When Creating Branded Badges
Posted By Badges Plus | 12.07.2021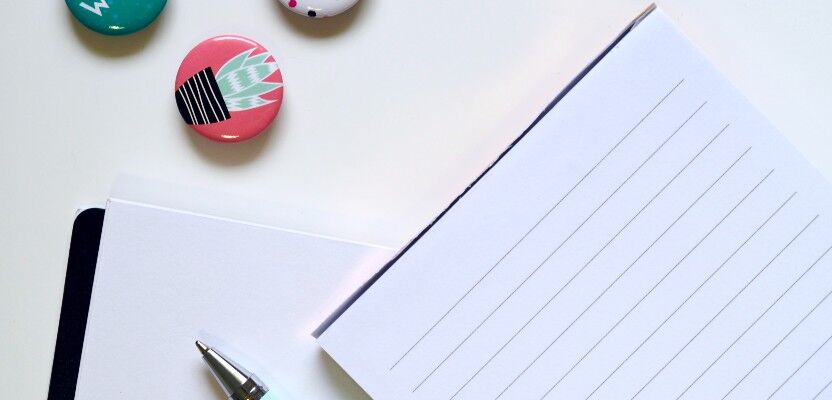 Branded badges are a great way to share your brand with the world. Whether that is through branded name badges or simply a branded badge to spread the word of your business or organisation. When it comes to creating the perfect branded badge, there are a few things to avoid to make sure your branded logo badges or business badges are fit for purpose.
Why Create Branded Badges?
If you are wondering whether it is worth creating branded badges for your business or organisation, the answer is of course yes! Branded badges are a brilliant and fun way to represent your business both inside of the company and outside of it. They can be used by not-for-profit organisations to raise money and awareness of causes or by company members at professional events but can also fulfil day to day practical tasks such as identifying employees with branded employee name tags creating a simple way to put a name to the face of your employees in both customer-facing roles and organisations where identifying staff is important.
What Are the Options When it Comes to Branded Badges?
When it comes to creating branded badges for your business or organisation, the world is your oyster. Just like our school badges or fun badges, your branded badges can be created from a range of different materials with a variety of styles, shapes, colours and more to choose from when creating your employee badges or branded badges for events. Branded badges can be created using your logo or just your company colours with space for names and other messages to make the most of your badge space.
What to Avoid When Creating Branded Badges
When it comes to branded badges or badges with logos, we are experts in getting it right. We have created branded badges for every type of industry and organisation so know what makes the perfect branded badges. Here are Some of our top tips for creating branded badges that work.
Avoid Creating Too Much Clutter
If you want your branded badges to be seen and taken notice of, one thing is key. Avoid the clutter. Nothing detracts from the use and message of your badges than being unable to make out any single element in the badge design which is why our badge makers provide a helpful design service to make sure everything in your badge design works. This is particularly important when it comes to branded name badges. If there is too much clutter in the design of your company name tag, the name itself will be lost and the purpose of the badge lost with it. Whilst an interesting design is a must, fitting too many elements onto your badge is one of the top things to avoid.
Avoid Off-Brand Design
If you are creating company badges, the idea is to represent your brand and fit in with the brand experience you have created for your customers. Off-brand design can completely jar with this so is best avoided when designing your branded badges. Whilst a fluorescent pink cartoon design for example might look good on paper, if your brand colours are a paired back cream and black with a traditional font, the design wont fit with the brand your customers, clients and anyone who interacts with your brand has come to expect and so they may not associate it with your brand.
Don't Go Too Simple
Whilst this may contrast with the point above, going too simple can also affect the look and feel of your logo badges. You've taken the effort to embark upon the branded badge design process, creating something like an empty white box with a basic black text in the centre shouldn't be the design you fall back on. Designing your own branded badges can be a fun experience no matter what your brand colours, logo or feel and it is your opportunity to create something that encapsulates what your company or organisation is about, make the most of it.
Make Sure Your Brand Name is Visible
When creating branded badges for identification or promotional purposes, you want to make sure that your brand name or logo is clearly visible on the badge. Creating a branded badge without any branding somewhat defeats the purpose and loses an opportunity to showcase your brand. Another element of this is avoiding obscuring the names of the employees on employee name badges. If using branded badges as a form of ID, you will need to make sure that the name or name section is big enough to be visible from a reasonable distance to make sure that the branded employee name tags are usable.
Contact Badges Plus Now to Create your Branded Badges
If you are ready to get started making branded badges for your business or organisation, contact Badges Plus now online or by calling 0121 236 1612 to talk to our team.
Back To Blog