How to Design the Perfect Enamel Badges for your Business
Posted By Badges Plus | 19.04.2022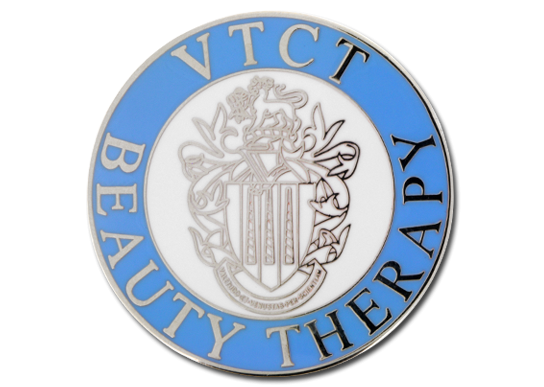 If you are thinking of designing enamel badges for your business, Badges Plus is here to help. Our design and production team can work alongside your business to create the perfect enamel badge design to fit your business needs. Read on for our guide on how to design the perfect enamel badges for your business.
Why Design Your Own Enamel Badges?
Badges are a great way to promote your business and any special campaigns you may have. If you are a charity, custom enamel badges are also a great way to raise awareness and spread the message of your work. Designing your own enamel badges is also a great way to put a personal mark on your enamel badges and create badges that can be used across the workplace and beyond.
How to Design Your Own Enamel Badges
When designing your own enamel badges, you may have a pre-created badge design or you may simply have a few ideas. Our in-house design team is here to help you at every stage of your enamel badge design and creation process and can help to bring your ideas to life with a standout badge design.
One of the main things to consider when designing your own enamel badges for business is whether you will want to use your company logo and branding on your badge. If you will be using your enamel badges to promote your business, it is a good idea to use your logo and branding to ensure the badge is instantly recognisable as part of your company. However, if you will be creating badges to raise awareness, for example, this may not be as imperative and you will have more flexibility with your design. Take time to think about what you want to be visible on the badge and what message you want to share with the design. Do you want it to act as an ambassador for your business when out and about or do you want a quirky design to give away at events? The choice is yours with our fully customisable enamel badges.
It is important to decide on what exactly you want to feature on your enamel badges before you start designing to avoid having to change the design later on down the line. Our badge design specialists will work closely with you and your ideas to ensure your badge is the very best it can be whether you have a fully drawn up design or just your company colours and an idea.
What Types of Enamel Badges Are There?
At Badges Plus, we are able to produce bespoke enamel badges in a wide range of shapes, sizes and colours. We also provide a choice of finishes for our custom enamel badges so you can fully customise your business badges. This type of bespoke badge is available in either a hard enamel badge or a soft enamel badge form. Both types of custom enamel badges allow for complete customisation and your choice of design.
Soft enamel badges have a dome-like appearance due to being covered in an epoxy resin and are fantastic for fundraising and business promotion due to their lower cost. Whilst fewer polishing processes may mean a lower cost, the quality of these custom business badges is still extremely high. If you opt for soft enamel badges for your business, you'll have a choice of stamping your design in iron, steel or brass through the process of photo etching.
Hard enamel badges can be stamped in copper or aluminium and have a high-quality finish similar to vitreous enamel badges and are hand-polished by our in-house craftsmen for a superior shine and finish. Copper enamel badges are the most common however aluminium enamel badges can be a great option for larger badges as it is a more lightweight metal. This high-quality finish makes hard enamel badges a brilliant option for awards or recognition badges within your business.
Use Our In-House Designers to Create Your Perfect Enamel Badge
Whether you have a firm idea of what you want your badges to look like, have a design ready and waiting or need some ideas to get you started, our in-house badge design team are here to help. We have experience with creating the perfect enamel badges and know how to create a standout design that works with your business needs. Our badge specialists design, do the tooling for and ensure quality inspection for all of our business badges before shipping them out to you.
If you are looking for superior enamel badges for your business, contact the UK's leading enamel badge producer, Badges Plus. Take a look at our enamel badge service page here to find out more or contact our team online or by calling 0121 236 1612 now to get started.
Back To Blog