Customised Client Gifts - Business Gifts to Show Your Appreciation
Posted By Badges Plus | 22.06.2022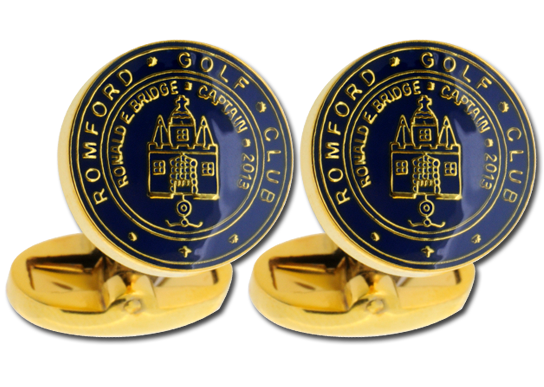 Do you want to thank your clients for a successful period of business together? Perhaps you are looking for a way to mark a landmark occasion with a brand or loyal customer? Client thank you gifts are the perfect, professional way to acknowledge the importance of your clients without breaking the bank.
Why Purchase Client Gifts?
When it comes to saying thank you to your customers, it doesn't have to be at a huge cost to your business. Customer gifts can help retain loyal customers and remind them you are there for them should they need your services again. Low-cost client gifts are a great way to add a personal touch to your customer communications without breaking the bank. They are also a brilliant way to promote your business in a subtle way away from your business premises.
Corporate Gifts That Perform
Whether you are looking for personalised company gifts featuring your business logo or monogrammed gifts such as cufflinks to give a subtle thank you to customers and clients, corporate gifts are a great way to create ambassadors for your brand outside of your business premises.
Custom Cufflinks as Client Gifts
Particularly for those working in the business sector, subtly branded cufflinks are an excellent way to say thank you to clients you have worked with whilst still maintaining a personal link. Custom cufflinks can be designed to mark a specific occasion or to your exact specifications for a unique design. By adding your business branding to the cufflinks in a subtle way, you'll be able to send a personal thank you from your business to theirs in a way that remains professional.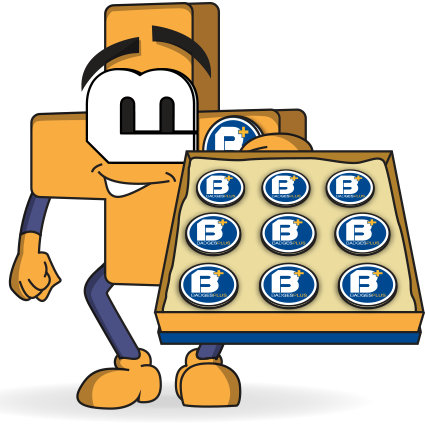 Personalised Keyrings as Client Gifts
Another great thank you gift for customers is a personalised keyring holding your company's logo. Custom business keyrings are a brilliant low-cost way to reward customers whilst getting your business seen by more people. You'll be able to choose the colour and shape of your custom keyring with gold or silver bases available and a range of personalised keychain shapes to fit your personal choices. Once you've chosen your base style, you can completely customise your keyring face with colours and images that fit your company brand and the style you want to create your corporate gift in.
Gift Your Corporate Clients With a Bespoke Tie Pin
Another good option for a corporate Christmas gift, commemorative token or client reward is bespoke tie pins. These can be engraved with subtle designs as a thank you to corporate clients and a company gift that can be used again and again.
Commemorate an Occasion With a Bespoke Plaque
Do you have a big occasion you would like to mark with a client? Perhaps a landmark anniversary of partnership or sponsorship of a new development? Our commemorative plaques are the perfect way to immortalise this and can be created in a range of sizes and forms to be given as a gift to your client.
Corporate Gifts for Every Occasion
Looking for a gift for individuals within your company rather than gifts for customers? Our commemorative gifts also work perfectly as an internal reward system. Our bespoke badges for business work brilliantly within the workplace no matter what your business setting whilst bespoke keyrings, custom cufflinks and more are an ideal, subtle way to promote your business at business functions.
At Badges Plus, we have a wide range of customer gifts from custom wristbands to badges, cufflinks, medals and more and can create every product to your exact specifications in our UK base.
To find out more about our bespoke products, take a look at our collection now. Alternatively, contact our team to find out more about what corporate gifts services we can provide for you.
Back To Blog